US ELECTION 2020
Joe Biden wins election: when is the acceptance speech?
Following the announcement that Democrat Joe Biden will be the 46th President of the United States, we await the first words of the President-elect.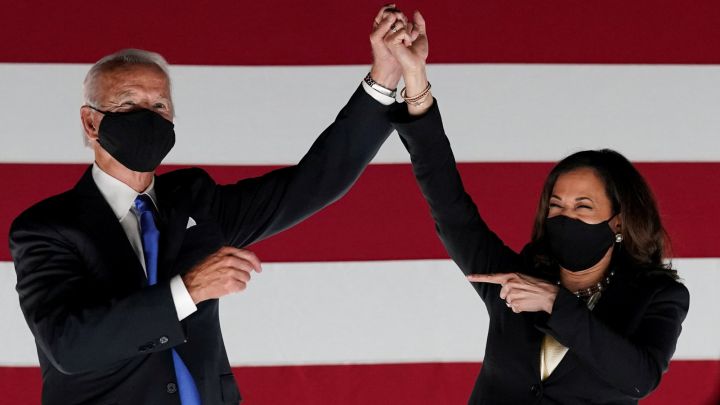 With Democratic candidate Joe Biden now announced as President-elect, people want to hear from the man himself. The good news is that they do not have long to wait.
Biden scheduled for Saturday 8 p.m. ET
After a few appearances since election day to state that things were looking positive but that everyone must be patient as all votes are counted, tonight Biden, along with Vice President-elect, Kamala Harris, can step forward and make their victory speech. This is scheduled to take place at 8 p.m. Eastern Time.
We had been expecting to hear his words of acceptance on Friday night, with plans made for him to appear in his hometown of Wilmington, Delaware, but this was postponed as no major news network had declared him victorious. A wise decision not to announce yourself as the winner before a formal call is made, most people would say.
Ahead of the speech, we have had some contact from Biden, who said that he was honoured to be handed the chance to lead the country towards a more united nation. His tweet read:
'I am honored and humbled by the trust the American people have placed in me and in Vice President-elect Harris. In the face of unprecedented obstacles, a record number of Americans voted.
America, I'm honored that you have chosen me to lead our great country.

The work ahead of us will be hard, but I promise you this: I will be a President for all Americans — whether you voted for me or not.

I will keep the faith that you have placed in me. pic.twitter.com/moA9qhmjn8

— Joe Biden (@JoeBiden) November 7, 2020
'With the campaign over, it's time to put the anger and the harsh rhetoric behind us and come together as a nation. It's time for America to unite. And to heal.'
Live coverage of US election
Follow all the news and reaction surrounding the confirmation of the 46th President of the United States with our live coverage.