USA 2020 elections: how many years have Democrats gone without a win in Georgia?
The southern state has traditionally been a Republican stronghold but that all changed in this year's elections with votes shifting from red to purple.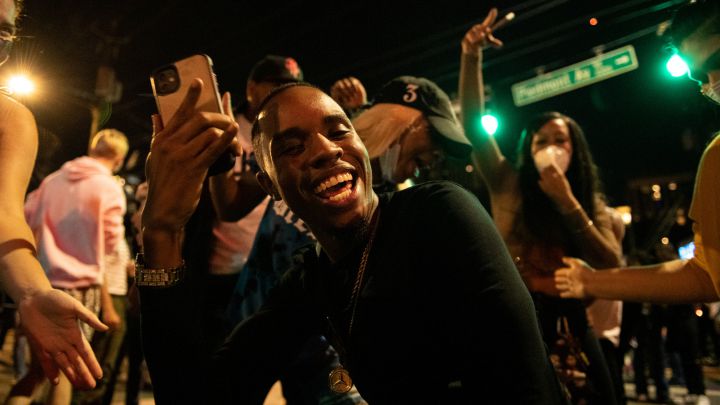 Battleground states Georgia and North Carolina were the last to be called in this year's presidential elections. Around five million ballots had to be recounted by hand amid claims of fraud by Donald Trump – at the first count, just 14,000 votes separated the two candidates (49.5% for Biden to 49.2% for Trump) with the Democrat candidate believed to hold the edge in a state which for decades has traditionally been a Republican stronghold. Trump's early lead was whittled away once ballots from Atlanta and surrounding cities started to pour in.
Ballot recount in Georgia
A hand count began on Friday morning, with hundreds of workers manually shifting through the ballots, closely supervised by poll watchers. By early on Saturday morning, several US media outlets including the New York Times, CNN, CNBC, and NBC were projecting Biden as the winner in Georgia. Biden's victory would effectively give him 16 Electoral College votes – consolidating an already substantial lead over Trump (306) although it is believed the president has held onto North Carolina with 232 votes.
While Biden didn't have to win Georgia to ensure his place at the White House, he is the first Democratic candidate to win the state since Bill Clinton defeated George H.W. Bush in 1992. John McCain edged Barack Obama to win the state by a 5.2% margin of the votes in 2008 and Hillary Clinton lost by a similar margin in 2016 in what Trump boasted was a "landslide win" for the Republicans. Before Clinton, the last Democratic candidate to win Georgia was Jimmy Carter in 1976 and 1980.
So what was different this time? According to NBC News, shifting demographics could be one of the reasons. Georgia's population has risen by 9.6% during the past decade, jumping from 9,688,729 in 2010 to 10,617,423 in the most recent census in July 2019. Other factors, some observers note, were the Black Lives Matter protests over the summer which may have caused some of the younger voters to swing towards Biden-Harris. Cliff Albright, the co-founder of Black Voters Matter in Atlanta, explained to The Guardian, "Black voters in particular really had an impact on this race. There's some black voters that may not have believed in their power to flip this state, but now they believe and so there's even more voters that can motivated to come out. Because now more than ever, they know that their vote matters, that they've got power. So there's all that momentum".
Stacey Adams' influence
On top of that, there has been steady, long-term strategic campaigning by the Democrat party, persuading those who normally stay away from the polling booth to cast their vote this time. "We have been working at this for more than a decade," former Democrat state house minority leader Stacey Adams told CNN, adding that the mission was to win the vote of winning over the new younger voters, people of ethnic and urban liberal, white backgrounds. "I have been privileged to be able to bring to bear resources, both before the election of 2018 and then the $40 million we were able to spend in 2018 to build a Democratic infrastructure that may not have yielded a victory for me in 2018, but certainly yielded a victory this week." Adams' tireless work was undoubtedly a factor in Georgia swinging from red to purple, concludes Charles S Bullock, a professor of political science at the University of Georgia, "She took a very different approach to trying to put together a winning coalition. "She certainly deserves some of the credit. Lots of other things are happening. It isn't exclusively because of her, but she has been a major player in that," he said.