PS5: how to download free games for the PlayStation 5 and PS Plus
The new Sony console dropped in the US on 12 November and has outsold the Xbox Series X so far. Here's how to get some classic games that don't cost a cent.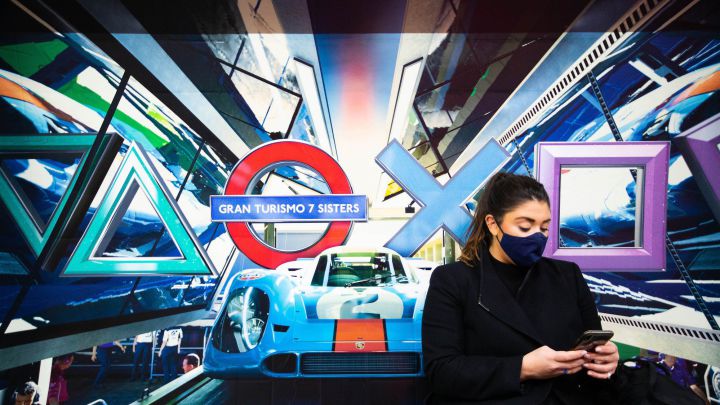 The hotly-anticipated PlayStation 5 is now available to buy with Sony's latest offering out-selling the Xbox Series X so far. There is a lot of hype about the fifth-generation PlayStation with a processing speed 100 times faster than its predecessor which Sony claim will do away with those infuriating load times.
As it stands, there is a small selection of exclusive games to get you started, namely: Astro's Playroom (which comes pre-installed on the console), Demon's Souls, Marvel's Spider-Man: Miles Morales, and Sackboy: A Big Adventure. But there are also a whole host of free games, some of which you may be well-acquainted with, that are available to download.
Here's everything you need to know to get stuck into these complimentary offerings.
How to download free games on PS5
Turn on your PS5 and sign in with your PSN account
Access PlayStation Store (the blue PlayStation bag icon) from the main menu
Scroll down and click the 'Free' section
That will open up all the available free games, which you can then filter alphabetically or by other criteria. Amongst them you should find the likes of Fortnite, Warzone, Rocket League and Apex Legends
Then simply select download the game that you want, making sure you have enough free space in your console's memory to store it
How to download PS Plus games on PS5
There are two ways to access PS Plus games, but you first need to make sure that your PSN account has PS Plus active. To sign up you just need to subscribe to one of three payment plans, which give you access to two free PS4 games per month and one PS5 game to play for as long as you continue your subscription. Those plans are:
Monthly PS Plus subscription: $9.99
Three-monthly PS Plus subscription: $24.99
Annual PS Plus subscription: $44.99
Once you have a PS Plus subscriptions accessing the free games is fairly easy and can be done in two ways:
Method one: In the PS5 menu click the PS Plus icon, and you will be taken directly to that category in the PS Store.
Method two: If you're in the PS Store there is a specific PS Plus section where you'll be able to see all the free games, including those that you can access as part of your PS Plus membership.
All PS Plus subscribers will also have access to 20 legendary PS4 games, known as the PS Plus Collection, which includes Batman: Arkham Knight, Battlefield 1, Call of Duty Black Ops III Zombies Chronicles, and Fallout 4.