Chivas clinch playoff spot with decisive victory over Necaxa
El Rebaño Sagrado defeated Necaxa at the Akron stadium with a lone goal from Jesús Angulo to clinch a playoff spot in the 2020 Guardianes tournament.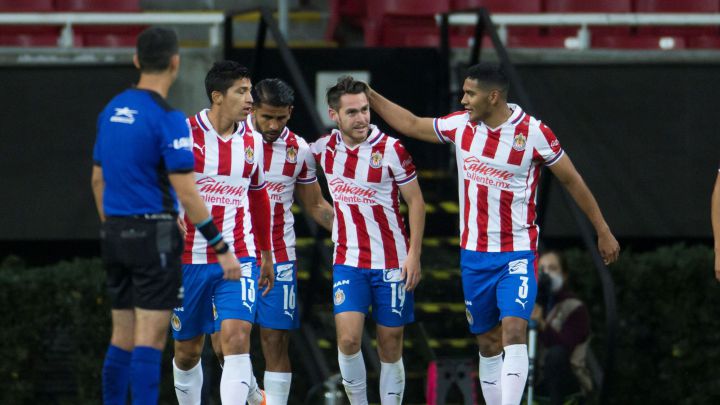 For the first time in the history of the Liga MX there was a wild card round in order to allow teams to advance to the playoffs of the 2020 Guardianes tournament. One of the games was between seventh-placed Chivas and tenth-placed Necaxa. The game was played at the Akron stadium and the team from Guadalajara defeated 'Los Rayos' 1-0 with a goal from Jesús Angulo in the 54 minute.
Chivas were the better team over 90 minutes
The home team had to make modifications prior to this game, because Alexis Vega and 'JJ' Macías were both out due to injuries, but that didn't affect their style of play. In the ninth minute, Fernando Beltrán shot a cannon that got deflected by a defender.
In the 34th minute, Uriel Antuna kept pushing and entered the box to take a shot on goal, but the ball was blocked by a defender. A few minutes later Ángel Zaldivar, who replaced Macías, shot from inside the box, but Malagón saved it easily.
The second half started with Chivas being the aggressive team once again and that high pressure would eventually pay off. In the 54th minute Zaldivar gave an assist to Jesús Angulo who took on some defenders before shooting on goal. This time there was nothing that Malagón could do to prevent the ball from hitting the back of the net.
Necaxa tried to tie the game to force penalties, but Raúl Gudiño demonstrated why he is the No. 1 goalkeeper for one of the most important teams in the Liga MX. The referee ended the game after 90 minutes and Chivas clinched a spot in the playoffs. Today Chivas is going to know who their rival will be in the quarter-final following the last game of the Wild Card Round.