Black Friday 2020 opening hours and best deals in Burlington, Zara, North Face & Under Armour
The biggest shopping day of the year is upon us. Planning on going into a store to get your bargains this year? Here's all you need to know.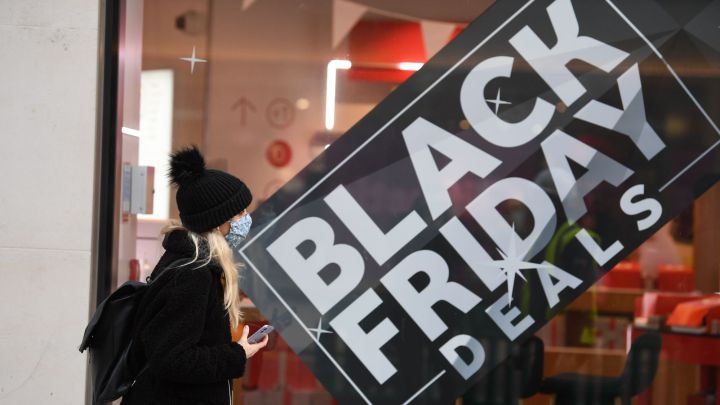 Unless you can't buy the deal online, it's safer this year to stick with online shopping. Due to the surge in coronavirus cases across the US and increased travel and social contact following Thanksgiving, you could be putting yourself and others at unnecessary risk by hitting the shops in person tomorrow. If you just can't stay away, we've got you covered. Some store hours may vary by location.
Burlington Black Friday deals and opening hours
Opens: opens 7 am Friday 27 November
Assorted Kids Slippers as low as $6.99
Sweaters starting at $14.99.
Ladies Fragrances from $14.99
Soaps from $3.99
Zara Black Friday deals and opening hours
Opens: some stores may be closed in certain locations this year due to the on going global coronavirus pandemic. Other in-store restrictions, rules and policies will likely be in place.
Deals:
Zara will be running 40% off select sale items starting this afternoon. The sale usually runs for just one day only, starting late tonight and into Friday, both in stores and online. Shop today (Thursday November 26, 2020) at 6:00PM EST / 3:00PM PST in the app and 7:00PM EST / 4:00PM PST at zara.com. You can shop the deals tomorrow (Friday November 27, 2020) in stores.
The North Face Black Friday deals and opening hours
Opens: The North Fact is stocked in many department stores and some independent stores too. To find your nearest stock list and Black Friday opening hours check the Store Locator tool.
Deals:
North Face is offering 30% off select styles.
Under Armour Black Friday deals and opening hours
Opens: Check the store locator to find out when your store opens.
Deals:
Don't be a super sale, super spreader
Take the usual precautions to stay safe when catching your bargains. Department stores can lack proper ventilation and hunting the bargain of the year may mean you're in there for a while.
Wear a mask at all times. Ensure it covers your nose and mouth and is made of at least two layers of fabric, without vents.
Keep your distance, to protect yourself as much as other shoppers and staff. Public health is more important than that last pair of socks…
Use an alcohol gel with 60% alcohol or more before and after touching any store items or fixtures (like door handles, displays). After paying too, of course.
Avoid touching any item unnecessarily.
Happy spending!