León and Chivas to provide first finalist of 2020 Guardianes tournament
Tonight León will host Chivas at the Nou Camp for the second leg of the semi-finals after drawing the game on Wednesday night at the Akron stadium.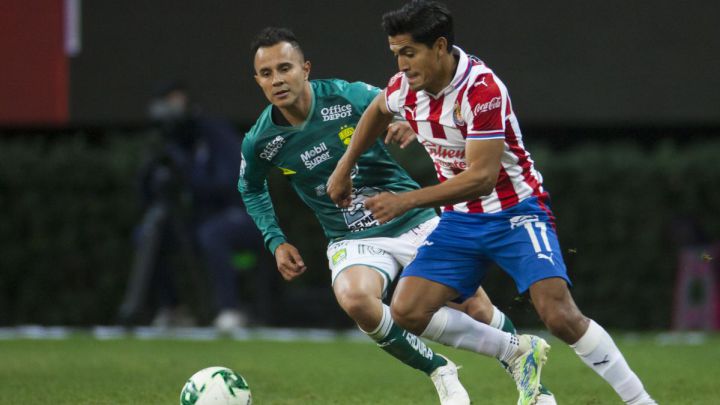 On Saturday at the Nou Camp, León and Chivas will determine the first finalist of the 2020 Guardianes tournament after they drew at the Akron stadium on Wednesday night. The team from Guanajuato was better in the first leg with 63% of the possession, 493 passes completed and 20 shots, but only three of those were on target.
Fernando Navarro scored the opening goal of the match, but 'JJ' Macías equalized in the second half of the match after a big mistake from goalkeeper Rodolfo Cota, who tackled a Chivas player inside the box. Towards the end of the 90 minutes, both teams had clear chances to take the lead, but they failed to score the winner.
León the best team of the tournament
During the regular season, León was undoubtedly the best team and in 17 matches they obtained 40 points. Their overall record was 12-4-1 and the only time they lost in the 2020 Guardianes tournament was on matchday 3 against Cruz Azul. Now Chivas has a tough task for their visit to the Nou Camp.
"We know we are facing the best team of the last two years in the Liga MX, but Chivas is a team that can beat any team and win any game. I have faith that on Saturday we are going to advance to the final," said Chivas captain Jesús Molina.
"It will be hard to take the ball away from León, but we were able to do it at times in the first leg. It was a pretty even game and we realized that they are a very tough team to play against because they are constantly moving. Having said that I think Chivas is able to beat them in their house," he added.