Zack Steffen to make Champions League debut with Manchester City
The United States goalkeeper sat next to Pep Guardiola in the press conference prior to Manchester City's game against Marseille.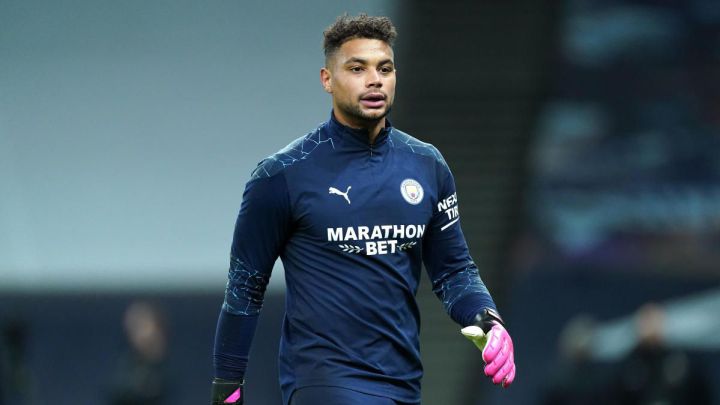 Manchester City host Marseille on Wednesday in their final UEFA Champions League group stage game. Prior to the game, the fact that Zack Steffen was chosen to talk to the media with head coach Pep Guardiola gave a clear indication that the United States goalkeeper would start the match.
The 25-year-old has already debuted with City in the League Cup, playing two games, and on Wednesday he looks set to make his Champions League debut, which will be his third appearance of the season in all competitions.
13

"Yeah, it's a very exciting stepping stone for me. It's a very big achievement to debut in the Champions League for such an amazing club," Steffen told CBS Sports. "So I'm very much looking forward to it and very excited. I don't even think I've told my family yet, but I'll tell them later today. I'm very much looking forward to it and getting back out on the field with the guys.
"We are already through, which is kind of nice to have in the back of your mind. But we want to go out there, we are playing at home, and we want to get a win, get a shutout. For me, I want to display my skills and kind of show everybody what I can do and prove to myself I'm here for a reason. I am looking at it just like it's another game and to go out there and have fun."
In the two games that Steffen has played this season, Manchester City won both of them. Now he will play in Europe's most important competition, so the pressure will be different for the 25-year-old. The 'Citizens' have already secured a spot in the round-of-16 and currently sit top of their group with 13 points in 5 matches.