Neymar sends Messi message after PSG & Barcelona draw
The Brazilian has not been shy about sharing his desire to team up with the Argentine once again, and has sent a note to his next Champions League opponent.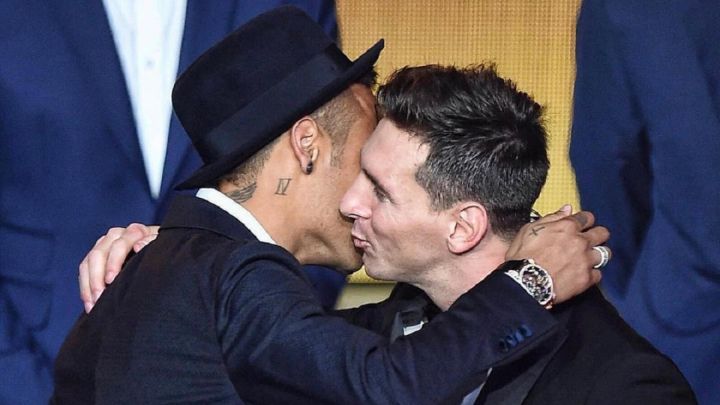 All fans of football, not to mention the managers and players that would be more directly effected, were glued to a television, monitor, mobile or radio on Monday to find out which of Europe's elite teams would be paired together. Yes! The draw for the Champions League round of 16 took place in Nyon and those who love the beautiful game were not disappointed.
Neymar looking forward to Messi reunion
Arguably the stand-out tie is that of Paris Saint-Germain and FC Barcelona, one that evokes memories of some magical/excruciating (*delete as appropriate) performances in UEFA's showpiece competition. And this draw should also see two high-profile former teammates face off against each other: Neymar Jr and Lionel Messi.
The Brazilian said recently that he'd love to be reunited with the player he shared a defence-troubling forward line at the Camp Nou a few years back, and many observers assumed that he meant for the Argentine to make the move to Paris. Something that the Barça bean counters may be rather pleased to see. But while we await the resolution of that particular chapter of the Argentine genius' career - it's more than likely to happen next summer - the thought of seeing the two South Americans on the field against each other is a tantalising one.
And the PSG man is also looking ahead to the encounter. Despite being crocked at the weekend, he is hoping to be fit for next year's clash and he was positive enough to post a message to Messi. "See you soon, my friend," he commented, along with some telling emojis.