NBA League Pass: is it possible to get a free trial this season 2021?
Not quite sure you want to fork over the full price of the 2020/21 NBA League Pass, find out if you can get a free trial before you open your wallet.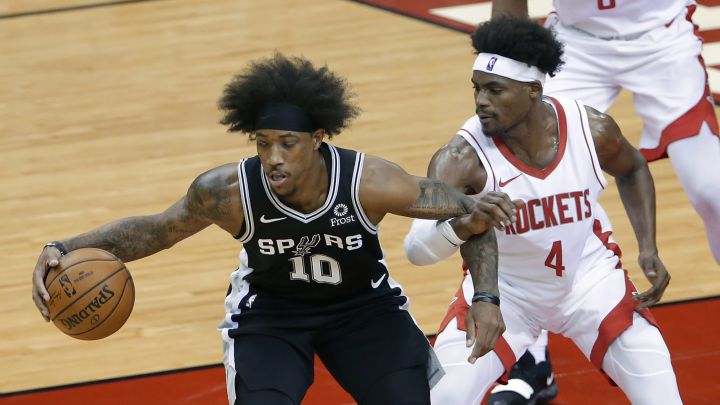 The NBA teams are going back into their arenas for the new season after being sequestered in the Disney World "bubble" to finish of the 2019-20 season. Players and owners agreed that the toll of being in the bubble was heavier than the risk of catching the virus outside. However not all teams will be able to have their fans there in-person to revel in the game.
For those fans who aren't lucky enough to be able to see a game in person the NBA has a streaming service where fans will have access to live and on-demand games, past and present. Last season the service offered a 7-day free trial but this season it appears that's not an option, at least not yet. But there are other services that give you a free trial period and you can catch NBA games as well.
Streaming services to watch the NBA games
The each of the following services have a 7-day trial period offering different pros and cons. Just remember that if you don't want to get stuck with an unwanted monthly bill you will need to cancel when the trial period expires.
At $65 a month you will have access to ABC, ESPN and TNT, however not NBA TV on Hulu + Live TV. Likewise you will have access to some regional channels but lack any owned by Charter and Sinclair.
A monthly FuboTV Family plan subscription costs $65 and will give you access to regional channels as well as two of the four venues for watching NBA games, ABC and ESPN. Unfortunately TNT and NBA TV are not included in the base price but for an extra $6 per month add-on NBA TV is available.
A regular YouTube TV subscription will set you back $65 per month and will give you access to ABC, ESPN, TNT and NBA TV. YouTube TV allows for three simultaneous streams, with YouTube offering unlimited cloud DVR so you can record those games you worry you might miss. It is available to use on a wide range of platforms to watch on the go or on your smart TV.
AT&T offers perhaps the best deal starting at $55 per month for the basic plan or up to $110 for the most expensive. The "Goldilocks" AT&T TV Max plan at $80 is probably the best bet should you chose to continue with the service after the trial period but a major drawback there's no NBA TV. However you will have access to most of the national channels, most importantly this season for NBA fans ABC, ESPN and TNT. It also has the most regional networks at your disposal.
You can have streams running on up to three devices at once and is available across a wide range of apps. And as an added bonus with the Max package AT&T also includes 500 hours of DVR and bundles in HBO Max.
If you aren't convinced by the options above you can always sign up for one of the NBA League Pass options, ranging from the more modest Team Pass, for access to every game of a particular team for $91 (or $12 per month), to the Premium Pass for $190 (or $21 per month).
Click on NBA League Pass to find out more and how you can get one.