Who could get second stimulus check: requirements and eligibility
While eligibility requirements for the new $600 stimulus check have yet to be confirmed, reports indicate that they will be the same or similar to those for the first round of stimulus payments.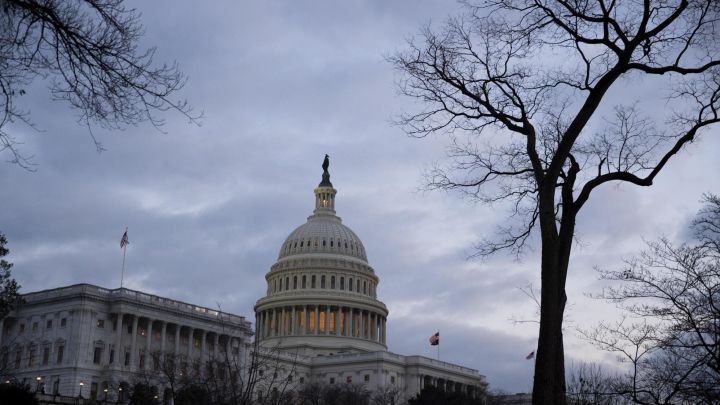 After months of impasse, Congress finally managed to agree on a new economic stimulus package on Sunday, thus avoiding a government shutdown and ensuring a new round of financial benefits for millions of Americans struggling during the coronavirus pandemic.
A much smaller package than the $3 trillion CARES that passed in March, this new $900 relief bill includes $166bn for direct payments to Americans (commonly referred to as stimulus checks), $325 billion for loans to small businesses, $120 billion for federal benefit boosts for the unemployed and $69 billion for vaccines, testing and tracing.
However, in this second round of stimulus checks approved under this new bill, Americans will receive a once-off payment of just $600, which is half the amount of the first $1,200 stimulus checks that were sent out earlier this year. The 50-percent reduction in direct payments has understandably come as a bitter disappointment for many Americans, who have called it a "disgrace", while others have expressed relief and labelled the $600 payment "better than nothing".
After lawmakers formally agreed to the new package on Sunday, both the House and the Senate are expected to pass the bill during an emergency vote on Monday. Eligibility requirements for the $600 stimulus check will likely be similar to those for the $1,200 payment but until the bill is passed, that will remain to be confirmed. But here is an idea of how things could look regarding eligibility for the new $600 payment.
Eligibility requirements for $600 stimulus check
Income limits
The $1,200 payments were sent out to qualifying individuals who earned $75,000 or less per year (or $112,500 as head of household and $150,000 as a married couple filing jointly), with those payments being phased out for individuals earning between $75,000 and $99,000 (or between $112,500 and $146,500 for heads of households). Individuals earning more than $99,000, heads of households earning more than $146,500 and married couples with a combined income of more than $198,000, did not receive anything.
On Sunday, it was not made clear what the income thresholds would be for the new payment, but reports indicate that they will likely be similar. It is also extremely likely that the checks will be first sent out to the country's lowest-income earners, starting with individuals making less than $20,000 per year.
Dependents
Under the CARES Act, qualifying individuals and families received up to $500 per qualifying dependents under 17, up to a maximum of three children. The eligibility requirements for direct payments for dependents under the new stimulus bill are tipped to remain the same, but there will reportedly not be a maximum limit set this time. Also, qualifying individuals and families will receive $600 per dependent, $100 more than the last time round.
Illegal immigrants and Non-citizens with ITIN
Under the CARES Act, a Social Security number was a requirement for eligibility for the first payment. If the eligibility requirements stay the same, it means non-citizens with an Individual Taxpayer Identification Number (ITIN) and illegal immigrants will not qualify again this time round.
Democrats had pushed for both of these groups to be included in the eligibility requirements, but it remains to be seen if there were able to convince Republican negotiators to extend the stimulus payment to these groups. Given the slimmed down nature of the bill, it seems unlikely.