MLS teams in the CONCACAF Champions League finals
Los Angeles Football Club became the fourth team from Major League soccer to reach the final under the new CONCACAF Champions League format.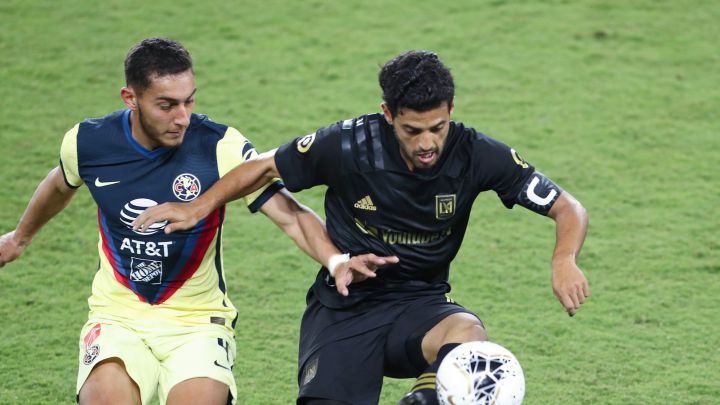 Major League Soccer has been improving year after year, as evidenced by the performance of Los Angeles FC in the 2020 edition of the CONCACAF Champions League. LAFC eliminated three Liga MX teams to reach the final, where they will face Tigres UANL on 22 December with the opportunity to become the first MLS champion in their debut campaign in the competition.
New format from 2008
Even though DC United (1998) and Los Angeles Galaxy (2000) have won it in the past, CONCACAF established a new format from 2008 and since then only four Major League Soccer teams have reached the final, including LAFC in this edition.
The 2008-2009 CONCACAF Champions League was the first edition of the new format, modelled on the UEFA Champions League and which replaced the CONCACAF Champions Cup. With the establishment of the new format 24 teams from 13 nations participated in the tournament, nine from North America, 12 from Central America and three from Caribbean leagues.
MLS teams that have reached the finals since 2008
Real Salt Lake
In the 2010-11 edition, Real Salt Lake became the first team from MLS to reach the final, but they failed to lift the trophy. Under the new format, the finals was a two-legged, home and away tie. Monterrey overcame Salt Lake with an aggregate score of 3-2.
Montreal Impact
One of three Canadian teams playing in Major League Soccer, Montreal reached the final in 2015 against Club América, who were managed by Gustavo Matosas at that time. The first leg was played at the Azteca stadium and it ended in a 1-1 draw. The second leg was played in Montreal and the Liga MX side won 4-2 to lift their sixth Concachampions title.
Toronto FC
Italian superstar Sebastian Giovinco led TFC to the final in 2018 to face another Mexican powerhouse, Chivas. The first leg of the final was played at the BMO field and Guadalajara won 2-1. The second leg was played at the Akron stadium and Toronto leveled the tie to take it to extra time. The game was decided by penalties and Chivas ended up winning 4-2 to lift the title.