LAFC to appeal Atuesta's red card against Club América
The Colombian midfielder was sent off in the 45th minute of the first half for an apparent attack on Ochoa. Television failed to catch any evidence of a hit.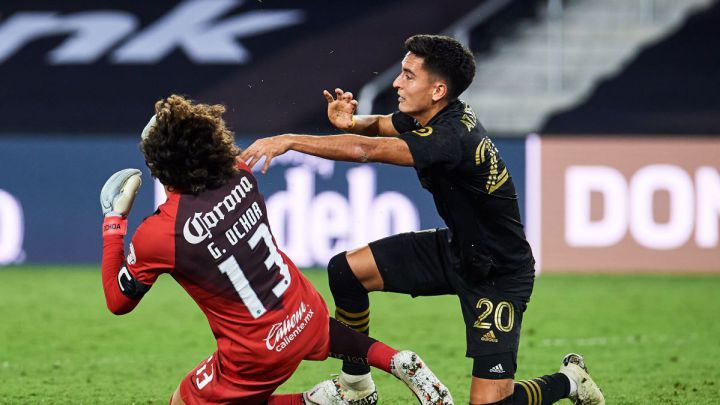 On Saturday December 19, Los Angeles Football Club defeated Club América 3-1 in the semi-finals of the Concacaf Champions League. The game got heated when Eduard Atuesta was sent off for apparently head-butting Guillermo Ochoa towards the end of the first half, leaving LAFC with 10 men for the remainder of the match.
20


The referee spoke to his assistant, who saw the whole thing unfold, and decided to give Atuesta the red card for his aggression. Unfortunately, there is no VAR in the Concacaf Champions League, so the referee, who didn't see what happened, had to rely on his assistant and the television replays failed to show the incident clearly.
LAFC to appeal the red card
According to SB Nation, Los Angeles Football Club are talking to Concacaf about the process of appealing Atuesta's red card so he can be available for tomorrow's final against Tigres UANL. The Colombian midfielder is a key player for Bob Bradley, who wants to include him in the starting XI for the club's most important game in their history.