Second stimulus check: are children born in 2020 and 2021 eligible for relief money?
Congress is expected to pass the covid-19 economic relief bill before the end of the year, meaning that new parents may not receive their entitled benefits automatically.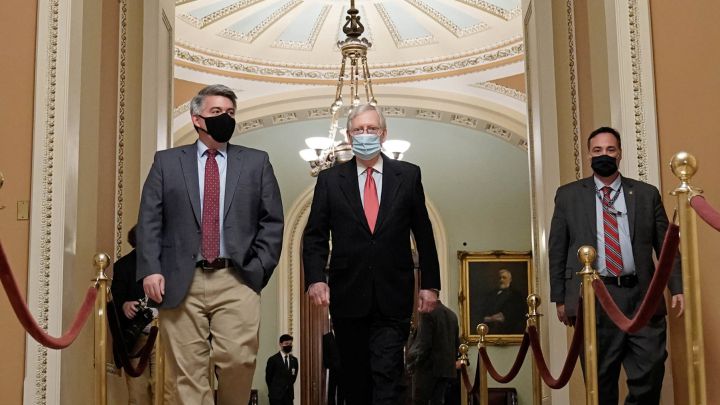 After productive talks over the weekend Congress is now expected to pass a new covid-19 economic relief bill before Christmas, in what will be a huge relief to all Americans. Stimulus checks were a main concern for many and although a second round has been included it is not simply a repeat of the CARES Act provision.
This time the stimulus check offered to every eligible adult is worth $600, half the $1,200 that was offered back in March. But while adults will receive less the provision for dependents has actually risen from $500 to $600 per dependent. But for new parents, or anyone expecting a new addition the family in the near future, this can be a complicated situation.
"We're definitely in a much better position and there's no question the first bill — the CARES Act — is the reason why we're here today and the economy has continued to rebound," Treasury Secretary Steven Mnuchin says Americans will get stimulus checks as soon as next week. pic.twitter.com/5rDteHCWPv

— CNBC (@CNBC) December 21, 2020
Children born or adopted in 2020
If you have had or have adopted a child in 2020, or if there has been a change in dependent status since your 2019 tax filing, then you are entitled to claim them as a dependent and receive the $600 provided in the new bill. To do this you just need to update your dependent status on your tax filing for 2020 (you would have had to do regardless of the stimulus checks) and you should receive the additional $600.
However because the stimulus checks for dependents are based on the previous year's tax filings, if the direct payments are sent before the end of the 2020 then you will have to claim them as a benefit on next year's taxes.
For example, a child born in October 2020 would not currently appear as a dependent for the year, so would not be included in any 2020 stimulus payments. To receive the funds they will need to be claimed in your 2021 tax return as an additional credit. You will still get the same amount but there will be a delay until the new tax year.
This issue has been picked up in the past. Democratic Senator Tammy Duckworth has previously argued that the stimulus check process needed to be changed to prevent this delay occurring but nothing has been done so far. In May 2020 Duckworth told CNN: "This is something that they are entitled to anyway, just don't make them wait 18 months for it."
Children born or adopted in 2021
For dependents who join the family in 2021; they are eligible for the stimulus check payments but there will be an even longer delay before receiving the money unfortunately.
The parent or qualifying relative is still entitled to the $600 payment but it will instead need to be claimed on the next tax return as an additional credit. As was the case with the first round of stimulus checks, the IRS will base payments on previous tax returns. If you have a dependent who was either born or adopted after you filed your tax returns for 2020 then they will not be included. As it stands you will have to update your dependent status on the following year's returns and receive the payment once they have been processed.
For more information on when and how you will receive the new stimulus checks, follow our live feed for all the latest news.