Second stimulus check: who voted to pass it and who voted against it?
The covid-19 relief bill has passed both the Senate and the House of Representatives but after a rushed legislative process not all lawmakers voted in favour.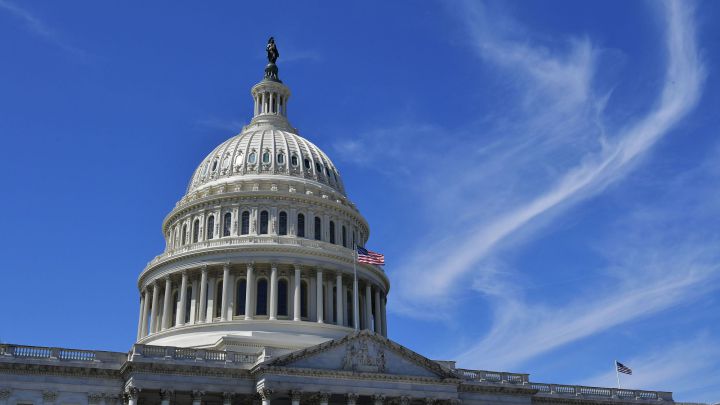 On Monday evening Congress voted to pass the covid-19 economic relief bill that will provide $600 stimulus checks for an estimated 160 million Americans. The bill is now sent to the White House for President Donald Trump to sign the legislative package into law and there are hopes that the first wave of payments will be made before the end of the year.
After months of discussions in the Capitol progress has finally been made, but some lawmakers are unhappy with the haste with which this package has been pushed through. As a result the Congressional vote was not unanimous, despite party leadership on both sides supporting the bill. In the House of Representatives the vote was 359-53, while the Senate voted 92-6 in favour of passing the bill.
Lawmakers unhappy with the size of stimulus checks provided
After waiting so long for this second burst of direct support, Americans were hoping for at least a repeat of the $1,200 checks included in the CARES Act. But the Republican-led Senate was unwilling to include direct payments of that size, arguing that the economic conditions have improved.
$600 is a slap in the face to every American struggling due to the pandemic. You deserve better.

I voted against the 5,593-page spending bill that gave billions to corporate interests, the military industrial complex & other countries, leaving crumbs for you who need help most. pic.twitter.com/82F1HYF43T

— Tulsi Gabbard 🌺 (@TulsiGabbard) December 22, 2020
Democratic Representative for Hawaii Tulsi Gabbard argued that the $600 payments constitute "a slap in the face to every American struggling due to the pandemic". Gabbard was a candidate for the Democratic presidential nomination in 2020 and has been vocal about the need for greater support.
In a Twitter post from late Monday night, she argued that the bill does not prioritise struggling Americans, and instead provides "hundreds of billions of dollars going towards special interests, going towards the military industrial complex, going towards foreign countries", over the needs of citizens.
Not enough time to read the bill before being put to a vote
Gabbard also mentioned in her Twitter post that she did not feel comfortable supporting a bill that she had not yet had a chance to read. With time slipping away lawmakers only received the full 5,593-page document yesterday afternoon, just hours before they were expected to vote on it.
They passed 5,593 pages they didn't read. America, stop letting this happen. Don't vote for anyone who voted for this. It's not okay. Representative government is important. Too many people have come to accept oligarchy. This doesn't end well.

— Justin Amash (@justinamash) December 22, 2020
This was also picked up on Justin Amash, House Representative for Michigan. Amash was initially elected as a member of the Republican Party but joined the Libertarian Party earlier this year. He refused to vote in favour of the bill, which he has since described as "a towering pillar of corporatism". The vast package that lawmakers were expected to vote on also included a law that makes online copyright infringement a federal crime, and a billion-dollar funding grant for Smithsonian museums.
Amash's reluctance to vote on something he hadn't read was echoed by many lawmakers, even those who did eventually vote in favour out of a desire to see the direct support provided before Christmas. Progressive Democratic Congresswoman Alexandria Ocasio-Cortez hit out at the rushed process, arguing that the public also needs a chance to see what is included in the bill before it is passed on their behalf.
And by the way, it's not just members who need to see the bill ahead of time - YOU do.

The PUBLIC needs to see these bills w enough time to contact their rep to let them know how they feel.

Members are reeling right now bc they don't have time to consult w/ their communities.

— Alexandria Ocasio-Cortez (@AOC) December 21, 2020
Group of Republican Senators vote against the bill
There was some bipartisan push-back against the bill in the House of Representatives but in the Senate it was only Republican members who voted against. The GOP-led Upper House had proved to be a stumbling block in negotiations but with Senate Majority Leader Mitch McConnell on board it was thought that they would vote in favour of this new, slimmer relief package.
6 Republican against voted against the relief bill:

Marsha Blackburn
Rick Scott
Ron Johnson
Mike Lee
Rand Paul
Ted Cruz

— Kyle Griffin (@kylegriffin1) December 22, 2020
Amongst those who voted against the bill was Senator Rand Paul, who had been a vocal critic of the package since its inception. He claimed that the bill was too expensive, tweeting: "I will oppose this new debt, and I will continue to sound the alarm until we change our course here in Congress."
However despite these voices against the bill it duly passed both Houses and is expected to be signed by President Trump at some point on Tuesday.