Bank opening hours on Christmas Eve and Day 2020: Bank of America, Citi, Wells Fargo, JP Morgan, Goldman Sachs
Christmas is upon us and in the mad dash to finish your holiday to-do list you may have forgot to get to the bank. Find out what banks will be open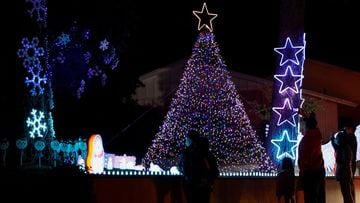 Christmas always seems to sneak up on a person, perhaps due to the season starting earlier each year. In the rush to get those last-minute gifts and bake the last batch of cookies you may have forgot to get some cash or pay a bill. Bank branches usually are open on Christmas Eve but are closed on Christmas Day.
When will banks be open?
If you must do any transactions on Christmas Eve or Day you can use an ATM or online banking service. However, be aware that the Federal Reserve will be closed Christmas Day, so any money transfers done between banks online will not be processed until the following business day.
What to do in an emergency
If you need to make a transfer to someone in a hurry on Christmas Day you can look into using a peer-to-peer or mobile payment system like Venmo but research which one you are going to use first since not all send money instantly. The best option is to check with your bank to see if they have a service already integrated into their online app.
You can also try calling your local bank to see if they are open or have someone watching the ship, but don't be surprised if no one picks up the phone.
Bank opening hours Christmas Eve
Here is a list of opening hours on Christmas Eve for some banks. Always call first to confirm.