Real Madrid: Kubo's dilemma at Villarreal
Villarreal need to offload a player to reduce their wage bill as Iborra's injury means they must sign someone next month. Kubo wants to continue at the club
Take Kubo's situation at Villarreal became more complicated after Vicente Iborra suffered a  knee injury which left him requiring surgery, meaning he will be out until May. The setback leaves the club with no option but to find a replacement in next month's transfer window - but to do that, they first must offload a player - the natural choice to leave would be Kubo, who wants to see out his loan.
It's a complicated matter for everyone concerned. Last summer, after being being inundated with offers from clubs to take Kubo on loan, Villarreal was the preferred destination for the Japanese player as far as Real Madrid were concerned. The good relationship between the two clubs and their presidents, the economic proposal and with both Fernando Roig and Unai Emery pushing for a deal helped the operation go through. The player too was convinced after receiving a phone call from the coach, promising that he would be given a prominent role, playing out on the right wing, his natural position, where he flourished on loan at Mallorca. Villarreal agreed to meet the player's salary and pay a 2.5 million euro fee plus another 2.5 in bonuses. Kubo arrived at La Cerámica as a summer reinforcement to help the club with their plan of returning to the Champions League. Roig explained that it was unusual for a club to pay such an elevated fee in a loan deal - especially when Villarreal already had that position in the team covered.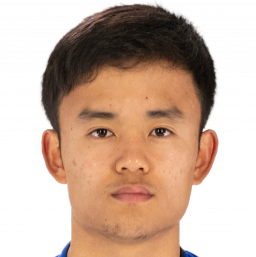 Kubo's struggles for a regular place at Villarreal
Kubo's loan hasn't turned out as planned. He was first choice during the Europa League group stage, scoring one and creating another three in five games - he was fielded o the right in just one of them. That's a problem for Kubo, who shone while playing in his natural position during the 16 minute run-out he was given at Camp Nou and his second half display against Elche. But he failed to seize a similar opportunity more recently against Betis. Things have changed since then… From a place in the starting XI, even without Iborra, he was back on the bench and played just the last 21 minutes of the Copa del Rey tie against Leioa. He was expected to start three days later in Pamplona, but was an unused sub for the first time this season. Rumours began circulating that the club needed to free up a non-EU place and reduce the wage bill in order to bring in a replacement for Iborra. It was a manoeuvre which was taken as a message - Villarreal need Kubo to leave. It was confirmed in Tuesday's meeting with Athletic Club - once again he remained on the bench.

Kubo against a move abroad
Kubo however, is keen to see out his loan at Villarreal. He may not have made the most of the  opportunities he's been given so far, but he understands that that is part of the learning process and is convinced that, with more playing time out on the right (Pino is playing well over on the other side), he could end up as first choice. He is in permanent contact with Real Madrid, who have been surprised at the lack of playing time Kubo has been getting in Vila-real, but view it as a character-building experience which will help him grow as a person and as a player. The problem Kubo faces now is that, if he is forced to leave, he wouldn't want to go abroad but there are only a few Spanish clubs that could take him due to the strict financial regulations imposed by LaLiga. Some clubs, such as Granada, have already filled their quota of non-EU players. Perhaps the most accessible option would be Getafe, but Kubo would rather stay with Villarreal...