Stimulus check $2000: when does the House vote on relief bill?
President Donald Trump's delayed signature finally came, but now a revised bill will be voted on in Congress to change the $600 checks to $2,000 per eligible person.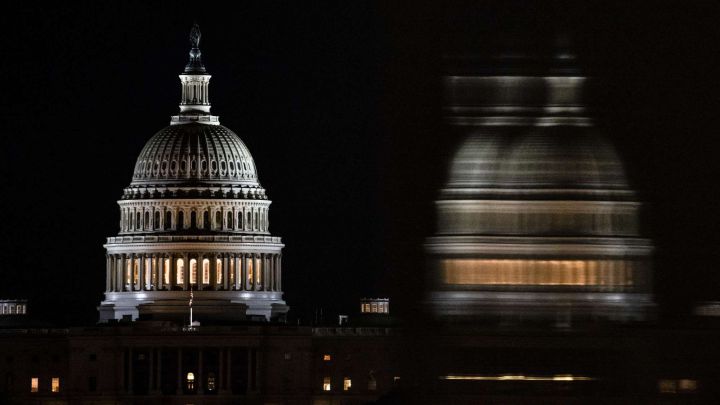 In the ongoing saga to deliver a further coronavirus relief package for Americans and businesses, it had appeared as though the deadlock had finally been broken. And to a degree it was.
House to vote on revised relief bill
A bipartisan package worth $900 billion was passed through Congress last Monday, a major step forward from the months of failed negotiations between the two parties, however, when it reached President Donald Trump's desk to be signed into law, no signature was forthcoming. Trump was unhappy with several elements of the bill, including the $600 stimulus check payments that he described as "measly" and he pushed for them to be increased to $2,000 per eligible person.
On Sunday evening, after much lobbying from several high-profile members of the GOP, the signing of the bill did come, but this was not to be the end of the discussions, in fact it just got more complicated. Trump pressed again for the higher payments and the Democrats jumped at the chance to attempt to get something they had wanted from the start, but had been blocked by the Republican-controlled Senate.
Good news: After pointless histrionics, Trump finally signed the relief bill with unemployment, rental and food assistance, and an eviction moratorium.

Bad news: Republicans are still blocking $2,000 for every American.

Families need more help. This is about survival.

— Adam Schiff (@RepAdamSchiff) December 28, 2020
The new bill has been written, one that as well as striking off '$600' from the previous one and replacing it with '$2,000' also includes provisions for overriding Trump's veto of the annual defence-policy bill. The first vote in the House of Representatives will begin at 5 p.m. ET and, assuming that it passes as expected, it will then go on to the Senate. There, it is believed, the Republicans will defy their president, but with so much political capital at stake - including the crucial Georgia special election in just over a week - it may not be that straightforward.
As House Speaker Nancy Pelosi said, "To vote against this bill is to deny the financial hardship that families face and to deny them the relief they need."
Stimulus checks: why is 15 January 2021 so important?

There is not much time for the next round of payments to be made, at least for those in desperate need of the money now. The cut-off date in the $900 billion stimulus bill by which time the IRS and US Treasury must stop sending checks as part of this round of delivery.
If you don't receive your full second stimulus check money by 15 January, you will need to claim all or part of the missing amount when you file your federal tax returns in 2021. You will also be able to claim any money the IRS still owes you from the first round of payments sent out earlier in 2020.
"Most of these will be direct deposits. We call them 'checks in the mail,' but most will be direct deposits," Treasury secretary Mnuchin said on December 21. "It will be within three weeks. We are determined to get money in people's pockets immediately. So that will be within three weeks."
As of last summer, 75% of the first round of stimulus payments were sent straight to people's bank accounts using direct deposit, which brings hope for the majority of people to receive their second payment before 15 January.
People who receive their stimulus payment through direct deposit are unlikely to be affected, however, there is potentially a distinct disadvantage for people who don't already have direct deposit set up with the IRS.
Adding the delivery of the second stimulus check to the 2020 tax return will more than likely delay payments for many people, considering a wide variance in circumstances will cause people to file taxes in January and others in April, or even later if they need to request an extension. It remains unclear as to how quickly the IRS will process the payments.
Unemployment benefit
Aside from the $600 stimulus checks, the stimulus bill also includes an extra $300 a week in unemployment aid. That means that jobless workers would receive their regular state unemployment payments, plus $300 on top of that through to 14 March 2021.