Where's my second stimulus check? Link and how to apply in IRS portal
The stimulus check situation is changing by the minute it seems as Congress hurtles towards the end of 2020. How to apply for your check when it comes.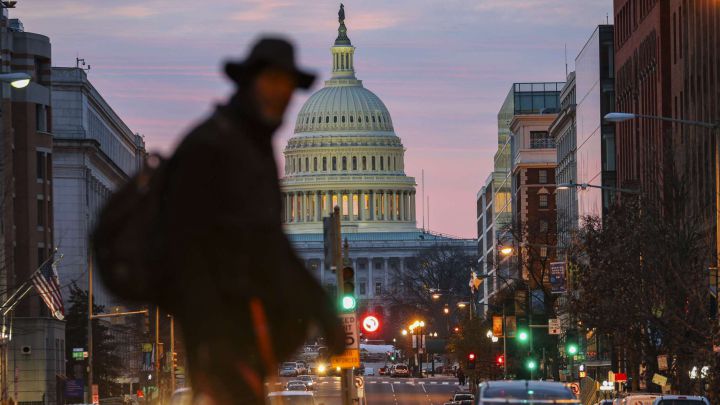 A stimulus check of at least $600 for those in the lowest income bracket is now almost a certainty since Donald Trump broke his nearly week-long delay on Sunday and signed the new $900bn bipartisan bill into law. There's a chance that a second bill which passed in the House last night could increase the maximum amount for each qualifying American to $2,000.
The House and the President are in agreement: we must deliver $2,000 checks to American families struggling this Holiday Season.

The House just passed the #CASHAct — it's time for the Senate to do the same.

— Nancy Pelosi (@SpeakerPelosi) December 28, 2020
How to claim second stimulus check through IRS portal
Even though the possibility of a higher total amount currently hangs in the balance, when the terms are finally set in stone, the process will be much the same as last time, and the good news is that if you have already claimed the first stimulus check, you shouldn't have to even claim for the second one. In addition, if you qualify and your banking and mailing information are correct, the stimulus payment will be sent to you automatically either by direct deposit or check. The IRS will continue to use its "Get My Payment" tool for tracking purposes

The IRS' tracking tool is called Get My Payment, but is currently offline, pending further information on the changing situation in Congress regarding a second stimulus check. The tool can usually be used to track payments for both filers of tax returns and non-filers. The holding message on the site states:
"The IRS continues to monitor and prepare for new legislation related to Economic Impact Payments. The IRS will make updates to the Get My Payment portal to provide updated information for taxpayers in the near future. Please continue to monitor IRS.gov for the latest information."
The Frequently Asked Questions page also includes information on how to claim payments missed from the first round of stimulus checks, or amounts not fully realised as well as how to manage various error messages on the tracker.
How to claim second stimulus check if I don't file tax returns
On the IRS non-filers tool page, it explains that if last time youused the Non-Filers tool to register for an Economic Impact Payment (stimulus check), "you must complete and print a paper 2019 Form 1040 or 1040-SR tax return, write "Amended EIP Return" at the top, and mail it to the IRS."
It also goes on to explain that "if you did not file a 2019 or 2018 tax return or register for a payment using the Non-Filers tool, you may be eligible to claim the Recovery Rebate Credit when you file your 2020 tax return.
The IRS urges taxpayers to visit IRS.gov – the official IRS website – to protect against scam artists. The IRS has issued a warning about coronavirus-related scams.
When can I expect my second stimulus check?
Although it appears the landscape keeps shifting with regards to the amount of stimulus each qualifying individual will receive, one thing's for certain, something has to be in the post by 15 January.
Included in the $900bn bipartisan bill, that was approved by Congress and signed into law by president Trump, is a deadline of 15 January 2021 by which time the IRS and US Treasury must stop sending checks as part of this round of delivery.
If you don't receive your full second stimulus check by 15 January, you will need to claim all or part of the missing amount when you file your federal tax returns in 2021. You will also be able to claim any money the IRS still owes you from the first round of payments sent out earlier in 2020.
Lower chamber passes $2,000 stimulus checks
The Democratic-led House of Representatives voted 275-134 to meet President Trump's demand for $2,000 relief checks on Monday, sending the measure on to an uncertain future in the Republican-controlled Senate.
The House just took a strong, bipartisan vote to pass $2,000 checks.

Tomorrow, I'll move to pass the bill in the Senate.

Workers, families, and people are crying out for help.

Every Senate Democrat is for this relief.

Senate Republicans should not stand in the way.

— Chuck Schumer (@SenSchumer) December 28, 2020
Trump last week threatened to block massive pandemic aid and spending package if Congress did not boost stimulus payments from $600 to $2,000 and cut other spending. He backed down from his demands on Sunday as a possible government shutdown brought on by the fight with lawmakers loomed.
The bill not only strikes off '$600' from the previous one and replacing it with '$2,000' also includes provisions for overriding Trump's veto of the annual defence-policy bill.