Wolves have struggled in Raúl Jiménez's absence
Due to a head injury the Mexican striker has missed seven Premier League games and Wolves have won only once, drawn twice and lost four times.
Last year, Raúl Jiménez suffered a fractured skull after a brutal clash of heads with David Luiz in the Premier League match between Arsenal and Wolves in London. As soon as the 29-year-old hit the ground he started bleeding and the medical staff had to rush him to the hospital.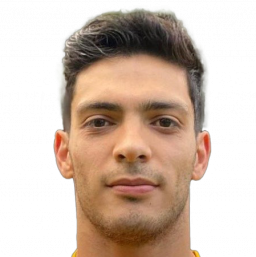 He was hospitalized and underwent surgery and on 8 December 2020, the Mexican striker was discharged from the hospital and he continues to recover at his house in London. Since that game, Jiménez has missed seven Premier League matches and Wolves have won only once, drawn twice and lost four times.
At the beginning of this season, Jiménez made 10 appearances, scoring three goals and supplying two assists. Prior to losing the player, Wolves were fighting for the top spots in the Premier League and now they are 11 points off first place.

Goal machine for Wolves
Jiménez was loaned to Wolves in 2018 and made the move permanent one year later, becoming the most expensive transfer in the history of the club. He has been the team's top scorer in all competitions since then with 47 goals in 110 appearances.