FC Barcelona could acquire Messi's MLS franchise
The LaLiga giants have been attempting to secure a franchise in the MLS in order to convince Lionel Messi to renew his contract that expires in June 2021.
A few weeks ago, Lionel Messi made it clear that he was eyeing life in the United States and potentially playing in Major League Soccer towards the end of his career. The Argentine's contract with FC Barcelona ends in June 2021 but the LaLiga giants are doing everything they can to convince him to renew his deal and stay, including a US-focused plan.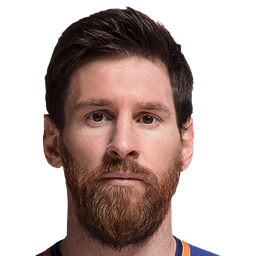 Acquiring an MLS franchise
On 24 January of this year, FC Barcelona's members will vote on a new president after Joseph María Bartemu resigned from his job last year due to tense relations with the players and other members of the board.

One of the presidential candidates, Xavi Vilajoana, wants to acquire a franchise in the MLS to convince Messi to stay on longer at Barcelona, and when he is ready to move on he would be able to join the affiliate team in the United States.
Unfortunately the LaLiga giants have tried this in the past, and failed in their first attempt back in 2008. In that year, Joan Laporta, who is running again in this election, was the president and he entered into a strategic partnership with MLS to create a team in Miami. But negotiations were not completed and the partnership dissolved in 2009.
Now Vilajoana wants to resume this project with Major League Soccer and offer Messi a familiar partner as well. The presidential candidate would aim to sign Luis Suárez to reunite the attacking duo in the United States before they retire.
Even if Vilajoana is elected, this plan would still be seen as a long-shot for the Catalan club because, to put it mildly, their finances are not in the greatest shape. Another challenge is that in 2023 Major League Soccer will stop their expansion project once they reach a total number of 30 clubs. Charlotte FC is the last franchise that is up for sale and its current valuation is around 325 million dollars.