Copa del Rey Round of 32 draw: how and where to watch, times, TV, online
All the information on how and where to watch the draw for the next instalment of the 2020/21 Copa del Rey, live from FA headquarters in Las Rozas (Madrid) at 13:00 CET on 8 January.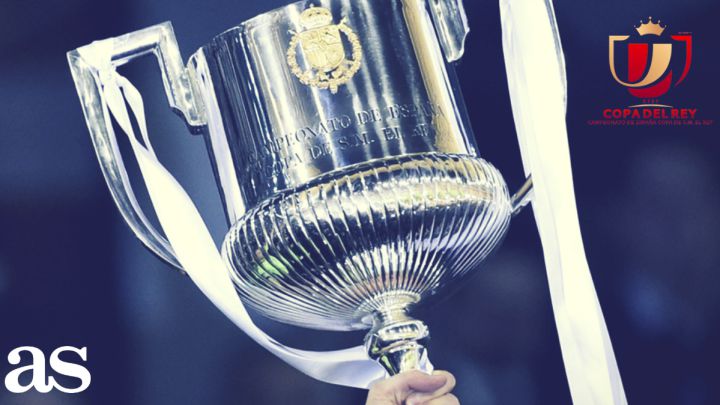 Only 32 sides remain in the 2020/21 Copa del Rey with the third round welcoming Super Cup participants in Real Madrid, Real Sociedad, Athletic Club and FC Barcelona with these four sides having secured byes in both the first and second rounds.
Follow Copa del Rey third round draw live online with AS English.
The second round has delivered in the David vs. Goliath battles with Cornella's elimination of table topping Atletico Madrid the biggest scalp of the second round with Ibiza and Cordoba also hitting the headlines after they deposed of top flight Celta Vigo and Getafe respectively.
The final of this year's Spanish Cup final will be played in La Cartuja in Seville with the Spanish FA and the local Andalusian sealing a deal that will see all finals through until 2023 staged in the southern city.
What time does the third round draw of the 2020-21 Copa del Rey start at?
The 20202-2021 Spanish Copa del Rey Round of 32 draw will be staged at the headquarters of the Spanish FA in Las Rozas (Madrid) on Friday 8 January, 2021 with proceedings getting underway at 13:00 in the Salon Luis Aragonés.
Find out here what time the draw starts where you are in the world.
When will the games be played?
Ties for this round of 32 will start on Saturday 16 January with the single leg games set to carry into the following week given the four participants involvement in the 2021 Super Cup with the lower league sides always designated as home sides. There will be no replays and extra time and penalty kicks will be used in the case of a tie after 90 minutes.
Where can I watch the draw?
No matter where in the world you are, the draw can be accessed via the You Tube feed of the Spanish FA , this feed however will be solely in Spanish. A good life hack for you is to watch the draw to feel a part of the action but follow along with us here at AS English to actually understand what's going on.
The semi-final draw of the 2020-21 Copa del Rey live with AS English
The undoubtedly best platform to follow the cup draw is to tune into AS English. We'll will be on hand to bring all the thrills and spills as the balls are drawn live from the RFEF HQ. Our coverage will start approximately an hour before the draw.