Inter Miami will not be forced to change its name or logo
As the legal dispute between the Major League Franchise and Inter Milan continues, Inter Miami insists the team is not in danger of changing its name or logo.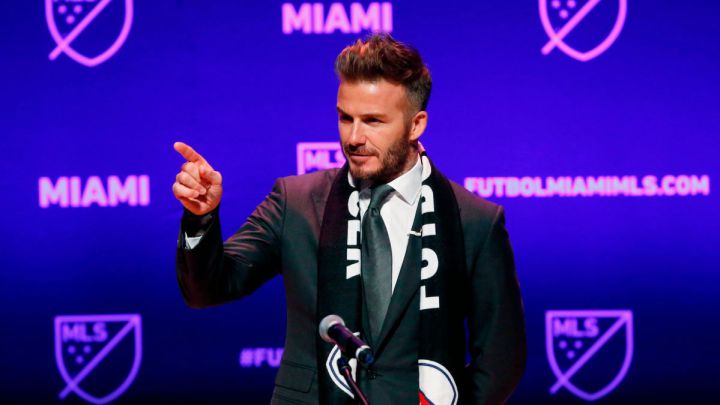 In the beginning of January it was reported that Inter Miami could be forced to change its name and logo after Inter Milan won the first hearing in court. This presented a new problem for co-owner David Beckham ahead of the beginning of the 2021 MLS season.
Beckham arrived at Miami a few weeks ago because he was not satisfied with the team's role in their debut season and so he plans to take over a more active role for their sophomore year. The first change under the former Manchester United player was to part ways with Diego Alonso and hire Phil Devil as their new head coach.
Now he can focus on the legal battle that started back in 2019 and after months of fighting in court, some good news has emerged for Inter Miami. On Tuesday the MLS franchise said that the team is not in danger of having to change its name or logo.
Major League Soccer has teamed with Inter Miami in this legal battle and Inter Milan insist that the nickname "Inter" is synonymous with their club and shouldn't be used by other teams around the world as they hold the patent for that word. The battle is over the word "Inter," not the trademark approved team name "Club Internacional de de Fútbol Miami" or their logo.
Statement released by MLS and Inter Miami
"It is Major League Soccer and Inter Miami CF policy not to comment on open litigation, but due to widespread confusion about the case and its implications, the Club will offer the following remarks:
"The trademark dispute between Major League Soccer and Inter Milan focuses on whether Inter Milan can claim an exclusive trademark ownership of, and the right to use, the commonly used term "Inter" standing alone in commercial activity. The litigation does not concern the brand name or brand marks for Inter Miami CF, whose formal franchise name is Club Internacional de Fútbol Miami. The Club is not in jeopardy of changing its trademark-approved name or marks."