Nacho joins Zidane after Real Madrid defender tests positive for coronavirus
Real Madrid defender Nacho must remain in quarantine after testing positive for coronavirus. His positive diagnosis comes three days after that of coach Zinedine Zidane.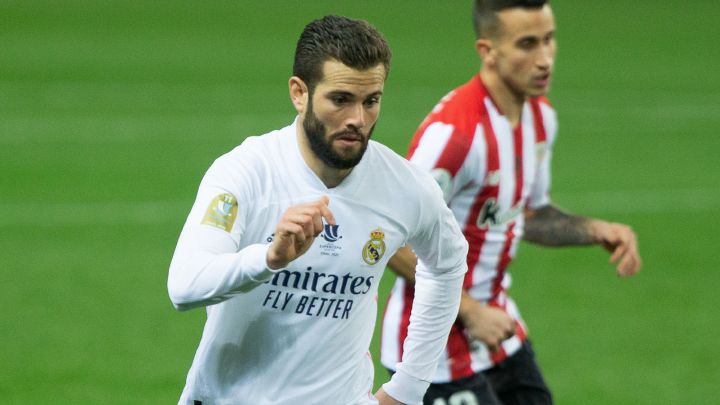 Real Madrid has confirmed that defender Nacho Fernández has tested positive for coronavirus. The club made the announcement through an official statement published on its website on Monday.
The Spanish defender has been in isolation since last Tuesday – the day before the 2-1 defeat to Alcoyano in the Copa del Rey – after he had had been in direct contact with a positive case.
But as it turns out, the 31-year-old player has ultimately tested positive for the virus himself in his latest PCR test, meaning he will have to remain in quarantine until he returns a negative result.
Nacho and Zidane both in isolation
The announcement comes just three days after it was confirmed that coach Zinedine Zidane had tested positive for Covid-19. The French coach is also in isolation but has maintained in remote contact with the squad.
Despite these two positive cases, authorities at the club are remaining calm because they trust all the protocols taken in the case of a positive test have worked so far.
The players and coaching staff undergo tests daily, so in cases like Zidane and Nacho, those infected do not have contact with the rest of the squad from the moment that their positive result is confirmed.
Therefore, the rest of the players will continue to work as normal and this Tuesday will participate in the first training session of the week under the orders of Zidane's assistant, David Bettoni.