Coronavirus Stimulus Checks
Third stimulus check: how much will couples, adults and children get?
Supporting families and businesses to survive and then recover from the coronavirus health and economic crisis is Joe Biden's number one priority.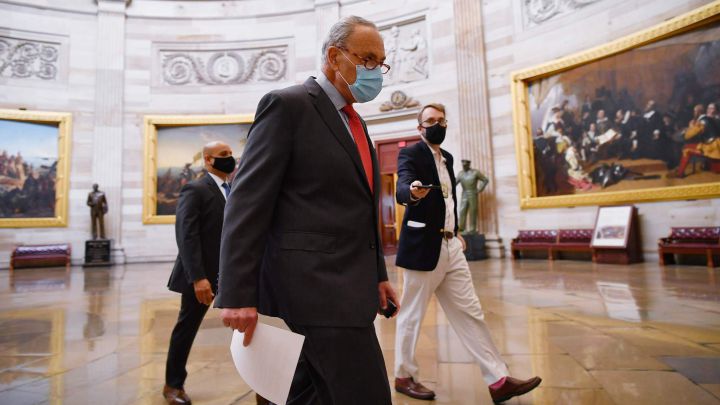 Recently installed President Joe Biden has been quick to get to work, as he promised he would, on various policies that he believes are essential to rebuild the US and tackle the pandemic, economic, inequality and climate crises. One of the most urgent of these was dealing with the coronavirus pandemic and the subsequent economic devastation affecting millions of Americans.
To that end, the "American Rescue Plan" (ARP) is under negotiation by lawmakers. It's a relief package due to include a third stimulus check, this time for up to $1,400, but many are sceptical whether the bill can pass through Congress, with even moderate Republicans opposed to another stimulus payment so soon after the second.
Senate push back could certainly make the process challenging and this makes it unlikely that a third stimulus check would arrive before February, or even March.
The ARP in its current form provides specific provisions and eligibility requirements for a third stimulus check for adults, children and couples. See how the plan compares with the two that came before.
Biden's American Rescue Plan eligibility
Note: AGI stands for Annual Gross Income, and the lower limit is the annual income limit, before tax deductions, to qualify for the full amount. The schemes before now have all worked on a basis where the stimulus check total available gradually decreases, or phases out, incrementally until those who earn the AGI upper limit would receive no check. The below estimations are based on the assumption that the same system will be used for the ARP.
The gradual phase out means that the check would decrease by $5 for every $100 you earned above the $75,000 AGI.
Third stimulus check eligibility for adults
If you're a single tax filer with no dependents, the maximum stimulus check available for anyone earning $75,000 or less per year would be $1,400. The upper limit is $103,000.
Third stimulus check eligibility for couples
For couples filing jointly, the phase-out begins at an AGI of $150,000, and at over $206,000, couples no longer qualify for an additional stimulus under the plan. The maximum available for joint filers would be $2,800.
Third stimulus check eligibility for children
Dependents of all ages, not only children are set to receive $600 each in the new proposal, and there's also a proposal within the ARP to increase child tax credits, which would see parents given up to $300-a-month to help struggling families.
Biden's American Rescue Plan proposal breakdown
Total budget: $1.9 trillion
Total stimulus check for lowest earners: $1,400
Weekly Federal Unemployment Benefit: $400 per week through September*
Amount for dependents of all ages: $600**
Amount available for coronavirus test, trace, treatment: $160bn, including vaccine budget, equipment and personnel.
* The weekly Federal Unemployment provision includes triggers that would extend the benefits after September for those who continue to be out of work and include automatic payment adjustments linked to health and economic conditions.
** According to the People's Policy Project, including adult dependents and students over the age of 16 automatically includes 13.5 million adult dependents, who were included in neither of the first two stimulus bills.
Notably, Biden's new plan also includes provision to increase the federal minimum wage to $15 per hour and extend the eviction and foreclosure freezes until the end of September.
The ARP also proposes extending emergency nutritional assistance to the 43 million children and their families enrolled in the SNAP program (food stamps) to the end of 2021. The $3 billion cost includes financial aid to restaurants to prepare meals for the program.
To estimate what you might receive from the third stimulus check proposal use CNET's stimulus check calculator.
Stimulus check and US politics: live news
You can follow the latest news on US politics and the proposed third stimulus check with our dedicated live blog.