Raúl Entrerríos: Spain can win the World Championship title
Entrerríos spoke of the progress his national team has been making at the handball World Championships saying that the Spaniards have a good chance of lifting the title.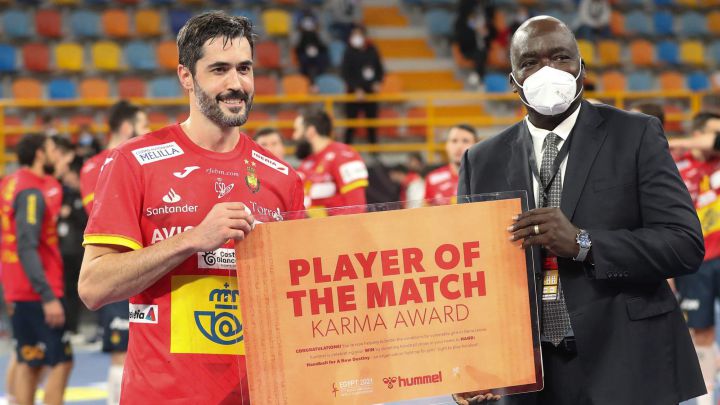 Spanish handball national team leader Raúl Entrerríos spoke to the official website of the international handball federation (IHF) about Spain's current situation at the tournament, pointing out that the team has been doing well and improving from a game to another.
Entrerríos made it clear he believes that Spain can win the title of the competition should they play the knockout games with the same performance and spirit they had during the group stage fixtures.
The 39-year-old admitted that their quarter-final game on Wednesday against Norway will be difficult but he also stressed that the squad will make every effort possible to boost their chances of claiming the victory and qualifying for the next round.
Despite the ongoing worldwide pandemic situation and the spread of covid-19 second wave in the host country Egypt, Entrerríos praised the arrangements for the tournament lauding all the efforts put in to contribute to the successful organization of such an important event in these tough and exceptional conditions.
Spain got through the group stage on top of a group that comprised Tunisia Brazil and Poland before defeating Uruguay, Germany, and Hungary in the main round. The Spaniards have won the world championship title on two previous occasions in the years 2005 and 2013.