Coronavirus Stimulus Check
Third stimulus check: what will the minimum age be to claim payment?
While the future of the American Rescue Plan and thus third stimulus check is uncertain, we can presume eligibility will be similar to previous checks.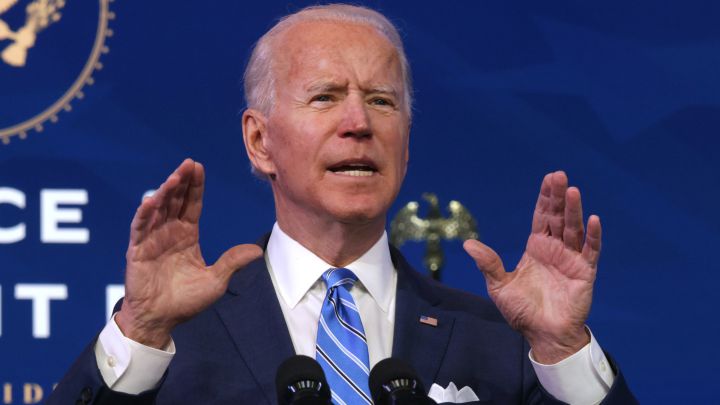 Biden's proposal for economic relief to millions of qualifying Americans is awaiting discussion in Congress, but there's hope that in the not too distant future some form of third direct payment will be approved. When that happens, what could the requirements be?
How young can you claim a stimulus check?
While the IRS doesn't offer specific advice on a minimum age to claim a stimulus check in your own right, the eligibility extends to everyone who files taxes (annual gross income dependent) and so the implicit assumption is that claimants would need to be of legal age to work in the US, that is over 14 or 16, depending on the type of work they do.
Third stimulus check: lower age limit eligibility
Based on the eligibility from the first two stimulus checks and the plan so far laid out in Biden's American Rescue Plan, eligibility would look something like this:If you are a US citizen or US resident alien, you could receive an Economic Impact Payment of up to $1,400 ($2,800 for a joint return) if you (and your spouse if filing a joint return):
Are not a dependent of another taxpayer
Have a Social Security number valid for employment
Your adjusted gross income (AGI) does not exceed the stated limits (more below)
You would not be eligible for a payment if:
You may be claimed as a dependent on another taxpayer's return (for example, a child or student who may be claimed on a parent's return or a dependent parent who may be claimed on an adult child's return).
You do not have a Social Security number that is valid for employment.
You are a non-resident alien.
If you are a dependent in the eyes of the IRS you cannot also receive a stimulus check in your own right.
What is a dependent?
The IRS considers a child to be a dependent if he or she:
Is under 19, or under age 24 and a full-time student, or permanently disabled at any age;
Lives with you more than 50% of the year; and
Doesn't provide more than half of his or her own financial support.
Track the status of your economic impact payment and enter your direct deposit information if needed on the "Get My Payment" app from @USTreasury and @IRSnews.

Learn more about your eligibility and how to check the status of your stimulus payment here: https://t.co/grj9eNSbFX

— Rep. Adam Smith (@RepAdamSmith) April 17, 2020
More on Biden's proposed American Rescue Plan
Total budget: $1.9 trillion
Total stimulus check for lowest earners: $1,400
Weekly Federal Unemployment Benefit: $400 per week through September*
Amount for dependents of all ages: $600**
Amount available for coronavirus test, trace, treatment: $160bn, including vaccine budget, equipment and personnel.
If you're a single tax filer with no dependents, the maximum stimulus check available for anyone earning $75,000 or less per year would be $1,400.
*The weekly Federal Unemployment provision includes triggers that would extend the benefits after September for those who continue to be out of work and include automatic payment adjustments linked to health and economic conditions.
** According to the People's Policy Project, including adult dependents and students over the age of 16 automatically includes 13.5 million adult dependents, who were included in neither of the first two stimulus bills.
The ARP also proposes extending emergency nutritional assistance to the 43 million children and their families enrolled in the SNAP program (food stamps) to the end of 2021.
To estimate what you might receive from the third stimulus check proposal use CNET's stimulus check calculator.
Stimulus check and US politics: live news
You can follow the latest news on US politics and the proposed third stimulus check with our dedicated live blog.