$3000/$3600 child tax credit: what did Republicans say about stimulus plan?
Republicans have appeared unenthusiastic about President Joe Biden's proposal to increase the child tax credit to up to $3,600 as part of his stimulus plan.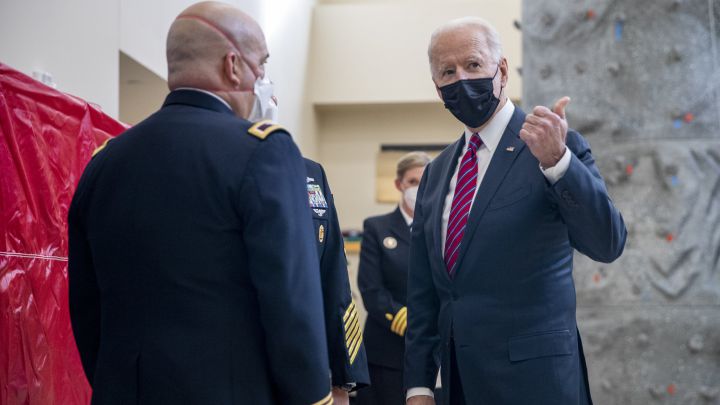 President Joe Biden's new covid-19 stimulus bill proposal includes provision to dramatically increase the amount offered to low-income families through the use of child tax credits. The year-long expansion of child tax credits is included in Biden's flagship economic policy, known as the American Rescue Plan, which is expected to cost around $1.9 trillion.
"All told, the American Rescue Plan would lift 12 million Americans out of poverty and cut child poverty in half. That's 5 million children lifted out of poverty," Biden said last week, while announcing the signing of new executive orders to boost the food stamp program and strengthen protections for federal workers.
The measure would see the child tax credit's maximum value increase from $2,000 to $3,600 and make it easier for families to get the credit as a cash refund.
Child taxt credit increase: Republicans appear unenthusiastic
While many Republicans have supported a new round of stimulus payments as part of the plan, they have been less enthusiastic on the child tax credit proposal and are expected to oppose the measure.
"In general, I think it should be a more targeted package," Maine senator Susan Collins responded when asked if the increased child tax credit expansion should be included in Biden's plan.
"I'll take a look at it but I just don't know the full ramifications [of expanding the child tax credit], stated Sen. Shelley Moore Capito (R-W.Va.), adding Republicans had already doubled the credit in in 2017 as part of the party's tax cut law.
A handful of Republican senators, including Mike Lee and Mitt Romney of Utah, have expressed their support to expanding the child tax credit. But, as it stands, Biden's proposal to increase the child tax credit does not appear to be an issue the parties will be able to agree on in negotiations for the third stimulus bill.