Third stimulus check: how many votes are needed to pass the relief bill?
Passing the new coronavirus relief bill through the House and the Senate are two very different ball games. Here's a number crunch and what might happen.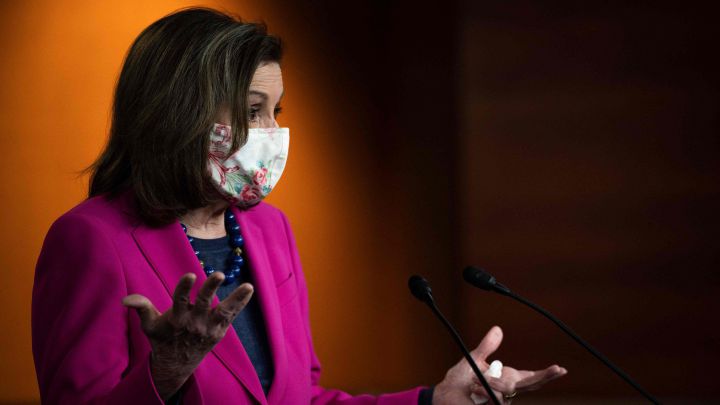 Friday the House of Representatives is due to vote on the coronavirus relief bill, which includes a third round of stimulus checks to millions of Americans. The vote will likely take place mid-morning.
How many votes are needed in the House to pass the covid relief bill?
The vote in the House is expected to be fairly comfortable for the Democrats, who hold a ten-seat advantage. All Democratic representatives are expected to vote in favour of the legislation and they only require a simple majority to see the bill passed in the House.
In the lower chamber there are a total of 435 members and so a bill needs to garner favour from the majority of members, that is 218 or more. The Democrats have a majority of 221 members at present in the House and given that the bill is such a key part of Biden's early policy, it's not expected that there will be any surprises.
Tomorrow I will be voting YES on the COVID-19 relief package. This means more stimulus checks, more small business help, more vaccines, and money to help our schools re-open. We have to get this done.

— Rep. Josh Harder (@RepJoshHarder) February 25, 2021
How many votes are needed in the Senate to pass the covid relief bill?
The package then moves to the Senate, where they will almost certainly face a tougher task to get Biden's agenda through. The Upper House usually requires a 60-seat super majority for a bill to be passed, and the Democrats hold only the slimmest advantage.
As we've previously reported, the Democrats employed and indeed passed a process called budget resolution or reconciliation, which reduces the bar to a simple majority of 51 in the Senate, through a loophole, as the bill is related to the budget.
In theory this would be doable as all Democrats, both Independent candidates Bernie Sanders and Angus King, plus the tie-breaking vote of Vice President Kamala Harris add up to exactly 51 votes. However, Democratic senators are not sure-fire votes, it seems. For instance senator Joe Manchin has already voiced his concern about the proposed minimum wage rise to $15 per hour, which may not make it to the final bill. More on potential amendments below.
The Senate may introduce amendments to the bill
However to do so they will have to make sure they keep every Democratic senator on board, which may result in some alterations being made. When the Democrats initiated the budget reconciliation procedure in the Senate earlier this month, they had to undergo a process known as a 'vote-a-rama', which allows senators to propose numerous non-binding amendments.
One such amendment, jointly introduced by Republican Sen. Susan Collins and Democrat Sen. Joe Manchin, called for "upper-income taxpayers" to be barred from the upcoming round of stimulus checks.
Upon introducing the amendment, Manchin said: "I don't think a single person on this floor would disagree to target the relief to our neighbours who are struggling."
Sen. Joe Manchin, a key Democratic swing vote, told me that he would try to amend the covid relief package with a federal minimum wage hike to $11 an hour, a move he argues will allow the party to get behind a compromise with many Dems pushing $15 hike

— Manu Raju (@mkraju) February 23, 2021
He added: "There are other families who have not missed a single paycheck as a result of this pandemic. It does not make sense to send a check to those individuals."
Democrats hope to get the bill to Biden's desk before 14 March, when some unemployment benefits are set to expire.