Juventus boss Pirlo thinks Weston McKennie deserves a rest
Last week Andrea Pirlo said the US international has been playing through the pain of 'hip problems' the entire season and now he thinks it's time to reduce his minutes.
Weston McKennie arrived in Turin this summer on loan from Schalke 04 and he quickly became a key player for Juventus. The 'Old Lady' has been dealing with injuries the entire season and last week the club's head coach, Andrea Pirlo, said that the United States international has been playing through the pain of 'hip problems' for some time now.
This has prevented McKennie from reaching full fitness, but he continues to play as he has become an important player for Juventus in a key moment of the season. The team from Turin is alive in all competitions and that is why he keeps playing even though he is battling with minor injuries.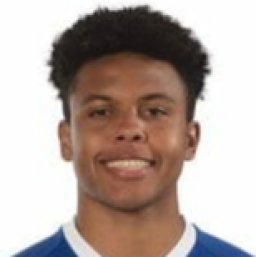 On Tuesday, Juventus defeated Spezia Calcio 3-0 on matchday 25 of the Serie A season and McKennie played 61 minutes in this game. After the match, Pirlo stated that maybe it is time to reduce his minutes, but it is hard since he is such an important player.
"Weston McKennie is getting better even though he has been battling with minor injuries this year. I keep talking with the medical staff and even though he should rest more, we need him on the field as much as possible," Pirlo said.
McKennie's loan with Juventus ends this summer, but the Serie A side will sign him permanently after the end of the current season. So far the 22-year-old has scored five goals and supplied two assists in 31 appearances in all competitions.