Third stimulus check: how do I know if I'm getting my stimulus?
Congress passed the American Rescue Plan; millions can expect a direct stimulus payment in the near future. Here's how to know if you'll get one.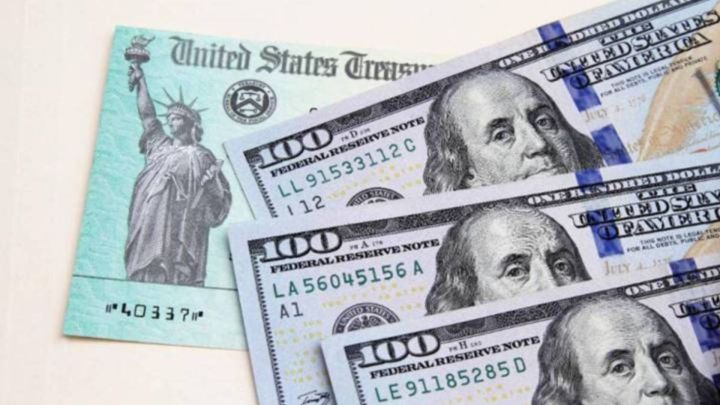 President Joe Biden signed his first major piece of legislation to pass through Congress, the $1.9 trillion covid-19 relief bill, on Thursday, a day ahead of schedule. The sweeping pandemic recovery bill includes an array of provisions to shore up families and the economy until the pandemic is defeated. The headline stealing provision, $1,400 direct stimulus payments, could start going out in a matter of days after the bill the signing into law by the President.
Although neither the White House nor Democrats have given an exact date, that will be up to the Treasury Department, they have assured that the payments will start hitting bank accounts before the end of the month. Those that use direct deposit to receive their tax refund will be the first to see the direct stimulus payments in their bank accounts. After that the IRS will send out paper checks and pre-paid debit cards via post, which will take longer to receive.
How will you know if you're getting a third stimulus check?
The third round of stimulus checks will work on a similar basis as the previous two rounds and be sent out automatically based on information on file. This time the IRS will use the information that they have from either 2019 or 2020, as 2020 tax returns are still being processed, to judge eligibility and how much an individual or family will receive.
In order to calculate how much you will receive you can check key information from your most recent tax return by going to the IRS web tool View Your Account Information. You can also check the status of your tax return with the IRS web tool Where's My Refund? The direct stimulus payments will go out separately from tax refunds. In the previous rounds the IRS provided an online tool to check on the status of Economic Impact Payments (EIP), better know as stimulus checks. It can be expected the IRS will reactivate the online tool Get My Payment, currently you can only check the status of the previous two stimulus checks.
If you meet the eligibility requirements for the full payment you should receive $1,400 plus $1,400 per dependent, and for your spouse if you fill jointly.
Eligibility requirements for $1,400 stimulus check
As with the previous two rounds of direct stimulus payments, in the third round individuals who have an adjusted gross income (AGI) of $75,000, couples making $150,000, or heads of household earning $112,500, plus their children or adult dependents, qualify for the full $1,400 per person. Mixed-status households, where members have different citizenship but at least one person has a Social Security Number, are also eligible for a payment.
However, above those income thresholds, the direct stimulus payment amounts will phase out much faster than in the previous two rounds. An individual with an AGI of $80,000, a couple making $160,000, or a head of household earning $120,000 won't see any stimulus money. This was a last-minute deal to keep moderate Democrats on board who wanted to more narrowly target the direct stimulus payments.
Do you need to file a tax return to get a stimulus check?
The IRS will use the information they have on file from 2019 or 2020, whichever is the most recent when they get the order to send out the payments. However, there are individuals that will file for the first time in 2020 and those who haven't filed in prior years. In the fall, the IRS was trying to locate some 9 million non-filers who were due a stimulus check but hadn't received one yet due to a lack of information.
If you were due a stimulus check from the previous two rounds or didn't receive the full amount due to you because your economic situation changed in 2020, you can claim those funds through the Recovery Rebate Credit on your 2020 income-tax filing. The filing deadline is 15 April this year, although victims of the winter storms in Texas have an extension until 15 June.
There are also important new tax provisions in the American Rescue Plan that you can claim when you file a tax return. So it would be a good idea to do your taxes this year.
Stimulus relief bill: latest news
For all of the latest updates on the stimulus checks and tax credits as they happen, follow our dedicated live feed.