Football training sessions for children, youths with disabilities
As part of the Generation Amazing programme, the Ability Friendly scheme is giving youngsters with disabilities the chance to enjoy playing the beautiful game.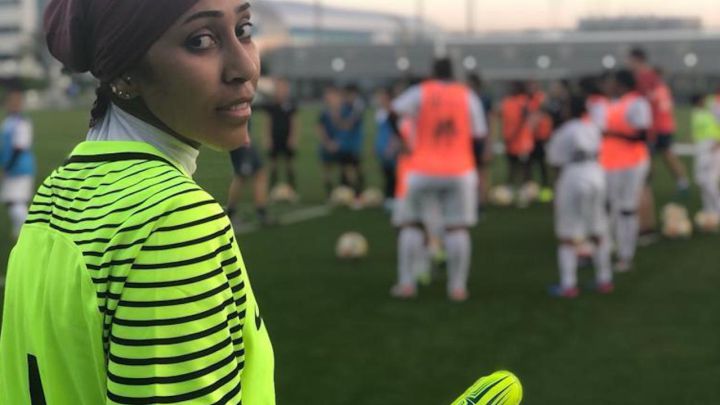 Generation Amazing, the football-for-development scheme established as part of the 2022 World Cup organisers' preparations for the tournament in Qatar, seeks to achieve equality through the efforts of a group of young leaders and innovative programmes in Qatar and around the world.
To help make this goal a reality, the Ability Friendly programme was launched last year, to provide opportunities for children and youths with disabilities to enjoy life and learn new skills through football.
Shaimaa Abdullah, a goalkeeper for the Qatar women's football team, has praised the Ability Friendly initiative. Describing it as a great educational experience, she says her involvement in supporting the scheme has helped her to change her way of thinking and acquire new skills.
Shaimaa says the challenges she faced as a women did not discourage her from continuing her journey, declaring: "Don't listen to anyone who says football is a game only for men; women must be encouraged to pursue their careers in football or sports in general, and Generation Amazing gave me a chance to continue developing my skills and gain in training experience."
Football is steadily gaining in popularity among Qatari women as the country prepares to hold the World Cup and the Asian Games, she said, adding that she hopes Qatar 2022, and the organisation of friendly matches aimed at highlighting women's football, will help promote gender equality in sport.
The scope of the Ability Friendly programme is set to be widened this month to take in new regions in Qatar, including the two branches of the Aspire Academy in Al Khor and Al Wakrah, with the training sessions to be held in an encouraging and safe environment under the supervision of specialist trainers.
Shaimaa, 29, began her sporting career at an early age, focusing on developing her skills and increasing awareness of the role of women in sports.