Pulisic returns to London after two solid USMNT performances
The United States men's national team concluded the FIFA international break with two victories and Christian Pulisic scoring his first goal since 2019.
Christian Pulisic returned to the United States men's national team after over a year of not being able to attend the camps due to injury. The 22-year-old played in both games and scored the winning goal against Northern Ireland in the 2-1 victory.
After his participation with the national team on Sunday, Pulisic returned to London on Monday morning to join Chelsea with the confident boost of playing and scoring with the USMNT. He is having a difficult second season at Stamford Bridge, but hopes to bounce back and earn a spot in the starting XI under manager Thomas Tuchel.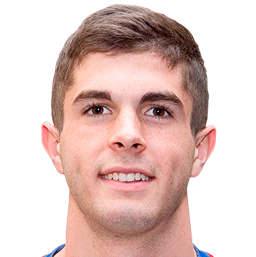 Another man-of-the-match award for Pulisic
Prior to joining the USMNT Camp, the 22-year-old made his third start under Tuchel in Chelsea's 2-0 FA Cup victory over Sheffield United to advance to the semifinals. After that game the 22-year-old was named player of the match and he did it again in the USMNT's triumph over Northern Ireland on Sunday. The United States coach Gregg Berhalter praised the winger after his performance.
"What I say about Christian is to forget about all the great stuff he does on the ball. He just competed today, and, when he's in that type of mode, he's just an unbelievable player," Berhalter said.
"That's what I was most happy with today: the relentless pressing. He just kept going and going and going, and then he's so good on the ball, he can unbalance a team. To me, he had an overall really strong performance.
"In my opinion, that's the next level for Christian: just that type of performance all the time. When he does that, the rest speaks for itself. He's such a creative player, he's such a good player and I was really impressed with his performance, really impressed with how he handled himself today before the game, during the game and after the game. So overall, I really liked his performance," he added.