Weston McKennie reaches 100 appearances in Europe's top leagues
The 22-year-old came on as a substitute replacing Juan Cuadraro in the 69th minute in Juventus' 2-1 victory against Napoli in Serie A.
Weston McKennie has consolidated his place in the starting XI during his first year at Juventus. The American player joined on loan from Schalke 04 last summer, but his performances throughout this season persuaded Juve to make his move permanent.
Slight setback with Juventus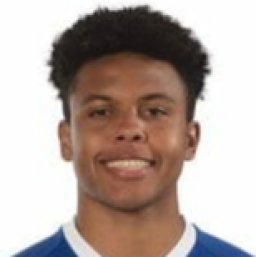 Sadly, not everything has been perfect in the relationship between Juventus and Weston McKennie. The USMNT player held a party at his house with around 25 guests, breaking Covid-19 protocol. The club decided to punish him with a fine and he was left out of the roster that drew 2-2 against Torino on 3 April.
New record for the USMNT
The following day it was announced that the suspension against McKennie had been lifted and he was free to play the rescheduled match against Napoli. The USMNT player started the game on the bench and came in the second half replacing Juan Cuadrado in the 69th minute. Juventus was able to seal the 2-1 victory thanks to Paulo Dybala and Cristiano Ronaldo to remain third on 59 points.
Also Weston McKennie became the second youngest USMNT player to reach 100 appearances in Europe's big four leagues. The American midfielder has played 25 games with Juventus and 75 in the Bundesliga with Schalke 04 between 2017 to 2020. The FC Dallas Academy product comes behind his USMNT team mate Christian Pulisic who set the record at 21 years and 66 days.