"I have to open the doors for myself to return to the national team" - Javier Hernández
The last time 'Chicharito' played for the Mexico national team was in September 2019 when they defeated the United States and he scored in the 3-0 victory.
Javier Hernánez is very motivated to start his second year in Major League Soccer with the Los Angeles Galaxy. He disappointed in his first year in the league by scoring two goals in seven appearances and suffered a string of injuries that prevented him from earning a starting role, but he is ready to bounce back ahead of the start of the 2021 MLS season.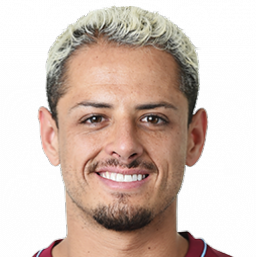 "We are very excited, very motivated and confident with what the new manager [Greg Vanney] brought to this organization. He wants us to be more offensive and keep the possession of the ball, so we are very excited about it," 'Chicharito' said during the 2021 MLS virtual media day.
As a matter of fact the entire Los Angeles Galaxy organization disappointed during the 2020 MLS campaign. The team with most titles in the league (five) failed to make it to the playoffs and they had their worst season in their history, ending in 10th place with 22 points in the Western Conference.
"I think we have been showing a lot of improvement and hopefully we can start showing this Sunday against Miami in the season opener. We know last year was very difficult, but we want to dream big and try to win the championship. Having said that, we have to go step-by-step," added the Mexican international.
Wants to return to the Mexico national team
In September 2019 Hernández scored a goal in Mexico's 3-0 victory against the United States men's national team in an exhibition match during the FIFA international break. Since then 'Chicharito' has not been called up to 'El Tri' and he knows that based on his performances with the LA Galaxy, he will have a shot to return to the Mexico national team.
"I have not talked to anyone from the national team and my focus right now is entirely on Major League Soccer. I have not retired from 'El Tri,' but I know that I have to open the doors for myself to return to the national team," he concluded.