Veteran third stimulus check: when is it arriving & how much?
The pandemic has proven to be a challenging time for veterans in the United States, and thankfully help is on the way.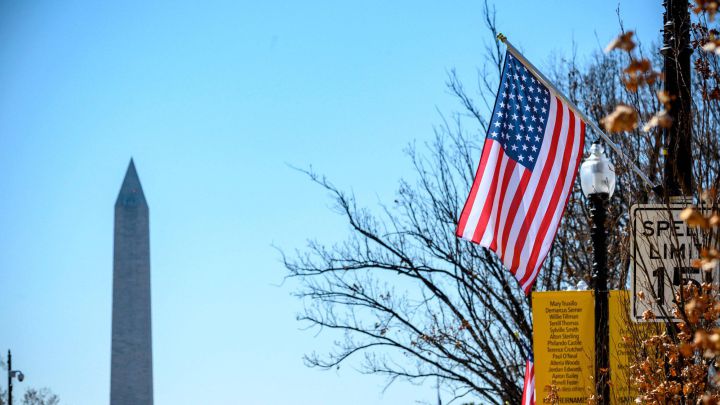 In March, Secretary of Veterans Affairs, Denis McDonough reminded the public that many veterans in the United States have faced the same challenges as their non-military counterparts. In a statement made after the passing of the American Rescue Plan, the Secretary explained that "countless Veterans have lost jobs, closed businesses, home-schooled children and faced uncertain prospects while our nation grapples with this health crisis."
Secretary McDonough welcomed that passage of the American Rescue Plan and articulated how the legislation would help the Department of Veterans Affairs (VA) "deliver on the president's promise of caring for the men and women who served our great nation, especially during this unanticipated and challenging time."
The American Rescue Plan provides $17 billion in funding to the VA and a sizable chunk of that money will be used to distribute a third stimulus check to veterans who received benefits from the VA in 2020.
When and how will veterans begin to receive their third stimulus checks?
Any veteran who received VA benefits in 2020 is eligible for a third stimulus check. The IRS has said that veterans should not have to provide any additional information to receive their third check, unless there has been a change in the number of dependents they are able to claim. Veterans who do not usually file income taxes may need to if the number of dependents changed in 2020, as this information may impact the amount of money they are entitled to.
On 7 April, the IRS announced that it expected "to begin processing these VA payment files at the end of this week," following up by saying that since "the majority of these payments will be disbursed electronically," veterans should begin to receive their payments on 14 April. Veterans who receive disability or a pension will automatically receive a third stimulus check.
Veterans may receive their checks through a variety of methods including direct deposit or through Direct Express cards, if that is how they normally receive their VA benefits. Veterans who have set up direct deposit with the IRS may have already received their third check.
If you receive VA benefit payments through a pre-paid debit card or paper check, there is a simpler, quicker and more secure way to receive the benefits you have earned: Direct deposit allows your money to automatically arrive in your bank account. https://t.co/Ie1tyuA8vw

— Veterans Affairs (@DeptVetAffairs) April 14, 2021
Veterans interested in seeing the status of their payment should be able to do so now through the IRS Get My Payment Tool.
Will the amount of my other VA benefits be impacted if I receive a third stimulus check?
According to the VA, receiving a stimulus check will not impact the amount veterans receive from their other benefits.
How else does the American Rescue Plan help the VA meet the needs to veterans?
According to the VA, the American Rescue Plan "allocates $17 billion in support of VA's nationwide response to the pandemic". This includes increases in funding to:
cover medical expenses related to covid-19 as well as other medical expenses that veterans may delayed seeking care for as a result of the pandemic;
relieve veterans from debts related to "copayments or other cost sharing Veterans paid for VA health care and to reimburse Veterans who paid a copay or other cost sharing, for care and prescriptions provided from April 6, 2020 through Sept. 30, 2021";
expand and improve housing options for veterans experiencing homelessness;
tackle the increasing backlog of claims made by veterans during and before the pandemic; and more.
Stimulus checks: latest updates
You can get the latest information on the third stimulus check, and updates on the possibility of a fourth direct payment, by following our dedicated live blog.