Can veterans receive a third stimulus check if they get VA payments?
In the latest batch of $1,400 stimulus check payments to be sent out, military veterans who don't normally file a tax return finally saw their payments.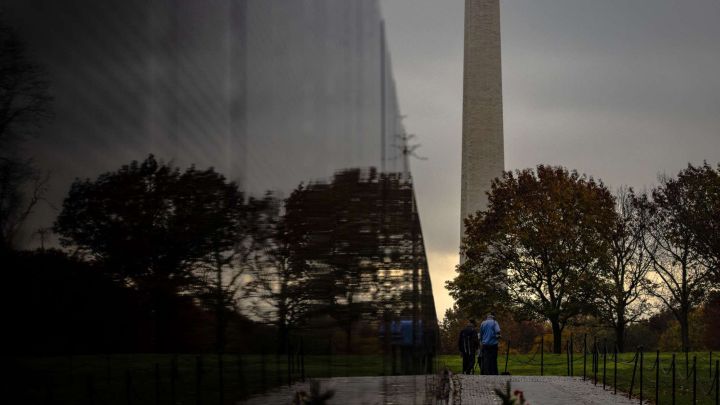 The IRS announced this week that 320,000 payments were sent to recipients of Veterans Affairs (VA) benefits who don't normally file a tax return. This came a week after Social Security beneficiaries in the same situation began to see their stimulus checks.
Any veteran who received VA benefits in 2020 and their dependents are eligible for a third stimulus check. Normally no action is needed for these recipients to get their Economic Impact Payment, except in the case they added a new dependent that they are able to claim.
What are the eligibility rules for the $1,400 stimulus checks?
The third round of stimulus checks saw the full $1,400 per person going to individuals who have an adjusted gross income (AGI) less than $75,000, married couples filing jointly making under $150,000. In the third round of stimulus checks all adult dependents that a tax filer claims are eligible for a $1,400 check too.
The VA worked with the IRS to make sure that beneficiaries automatically received the stimulus money that they were due. However, if recipient of VA benefits had a new baby or took on a new adult dependent in 2020 or 2021, they will need to file a tax return in order to receive the $1,400 stimulus check that corresponds to that person.
The VA and IRS provide help to get payments
For veterans that need to claim an additional dependent for the third stimulus check, the IRS offers a Free File service that anyone who earns less than $72,000 can use. This will also help to get automatically signed up for the enhanced 2021 Child Tax Credit that will send out part off the credit as monthly direct payments in July to parents. The tax agency is also setting up an online portal where parents can sign up and choose if they want the payment as a lump sum in 2022 instead.
In addition to filing electronically, the agency also recommends to use direct deposit so recipients can get their money faster. If a veteran doesn't have a bank account the VA provides the Veterans Benefits Banking Program (VBBP) to assist veterans in setting one up. However, if the payment has already gone out as a paper check, the payment method most likely can't be changed anymore. But having a bank account can save money on check cashing fees.
Veterans who do not file a tax return and receive VA benefits on a Direct Express card will get the money deposited directly on to that card.
Veterans interested in seeing the status of their payment should be able to do so now through the IRS Get My Payment Tool.
Will a stimulus check affect my VA benefits?
The VA said it will not count any money received as part of the covid-19 stimulus package as income. Furthermore, that it won't affect any of the benefits veterans receive from the VA and payments will stay the same.
How else does the American Rescue Plan help the VA meet the needs to veterans?
According to the VA, the American Rescue Plan "allocates $17 billion in support of VA's nationwide response to the pandemic." This includes increases in funding to:
cover medical expenses related to covid-19 as well as other medical expenses that veterans may delayed seeking care for as a result of the pandemic;
relieve veterans from debts related to "copayments or other cost sharing Veterans paid for VA health care and to reimburse Veterans who paid a copay or other cost sharing, for care and prescriptions provided from April 6, 2020 through Sept. 30, 2021";
expand and improve housing options for veterans experiencing homelessness;
tackle the increasing backlog of claims made by veterans during and before the pandemic; and more.