Biden raises minimum wage: how has it changed throughout history?
A new executive order will increase the minimum hourly rate for employees of the federal government to $15, benefitting roughly 380,000 low-income workers.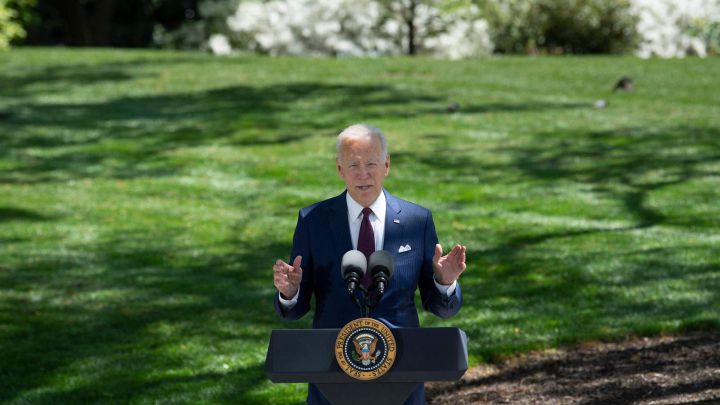 President Joe Biden has passed an executive order raising the minimum wage for federal contractors to $15 per hour. The increase will boost the wage of an estimated 390,000 low-wage employees of the federal government, roughly half of who are Black or Hispanic.
The White House is confident that the effect of the wage increase will improve work productivity and therefore offset the additional cost to taxpayers.
A statement released on Tuesday reads: "This executive order will promote economy and efficiency in federal contracting, providing value for taxpayers by enhancing worker productivity and generating higher-quality work by boosting workers' health, morale and effort."
Minimum wage increase is just for federal workers
Earlier this year, Biden attempted to introduce a universal minimum wage of $15, as part of his American Rescue Plan. However without any Republican support for the proposal Biden had to rely on a Senate mechanism known as reconciliation to pass the legislation, and the minimum wage increase was removed during the process.
I believe no one should work full time and still live in poverty. That's why today, I raised the minimum wage to $15 an hour for people working on federal contracts.

— President Biden (@POTUS) April 27, 2021
He does not have executive authority to implement a new national minimum wage, but is able to alter the minimum wage for employees of the federal government. For now the national minimum wage will remain at $7.25 per hour, although many states have introduced their own rules. Florida became the most recent to do so when it voted for a $15 state-wide minimum wage last year.
The increase for government agencies will be introduced from next year with the higher wages to be enshrined in annual contract extensions and indexed to inflation. The $15 minimum will be required in all contract offers from January 2022 and will be included in all existing contracts by March 2022.
How has the minimum wage changed in the United States?
The first federal minimum wage was introduced under the Fair Labor Standards Act in 1938, where a minimum hourly rate of $0.25 was enshrined in law. Initially it did not apply to all workers and it was not until 1949 that the likes of air transport industry workers and those in the retail trade were included.
As the legislation's scope increased so did the threshold of the minimum wage and by 1955 the figure was increased to $1.00 per hour. It was not until 1974 that Congress expanded the bill's purview to include "all no supervisory employees of Federal, State, and local governments." This amendment also saw the minimum wage increased to $2.30 per hour by 1976.
Following reports that President Joe Biden will require that all federal contractors and subcontractors pay their workers a minimum wage of at least $15/hr, Orlando McDonald's worker and #FightFor15 leader Cristian Cardona released the following statement: pic.twitter.com/Bu7UiJYp8f

— Fight For 15 (@fightfor15) April 27, 2021
During the 1990s there were tougher penalties introduced for companies found guilty of paying less than the minimum wage, and the implementation of a youth sub minimum wage of $4.25 an hour for newly hired employees under the age of 20. The minimum wage for adults was upped to $5.15 by 1997.
The most recent changes to the national minimum wage came as a result of 2007 amendments which raised the hourly rate to $7.25 per hour by July 2009. There have been growing calls in recent years for another significant expansion of the minimum wage, arguing that the price of living has increased substantially in the last 12 years.
Nationally, the 'Fight For $15' movement has built momentum and a number of states has decided to pass their own legislation. There are currently 29 states and Washington DC who have a minimum wage that is above the federally-mandated $7.25 per hour.