Víctor Valdés back at Barcelona
The former goalkeeper, who was initially hesitant about Joan Laporta's proposal, has accepted to return to the club to coach the youth teams.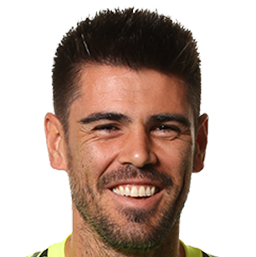 Valdés will join the methodology department headed by Paco Seirul, coaching youth team goalkeepers. At first, he was supposed to join the coaching staff in June, but his incorporation could be brought forward a few weeks so that he can settle into his new job.

Valdés to take goalkeeping coach post
The 39-year-old previously held a coaching job at FC Barcelona after hanging up his gloves. In 2019, ex-president Josep Maria Bartomeu handed him the post of coaching the Under-19s. But he lasted just three months in the job, he was sacked after being involved a number of clashes with youth academy chief Patrick Kluivert. Almost one year later, he took the reins at Third Division outfit UA Horta, but left the post to be part of Laporta's presidential campaign.