NBA: LeBron James says comeback from injury a "good start"
LeBron James was unable to help the LA Lakers to victory over the Sacramento Kings, but he said he "felt good" on his return from injury.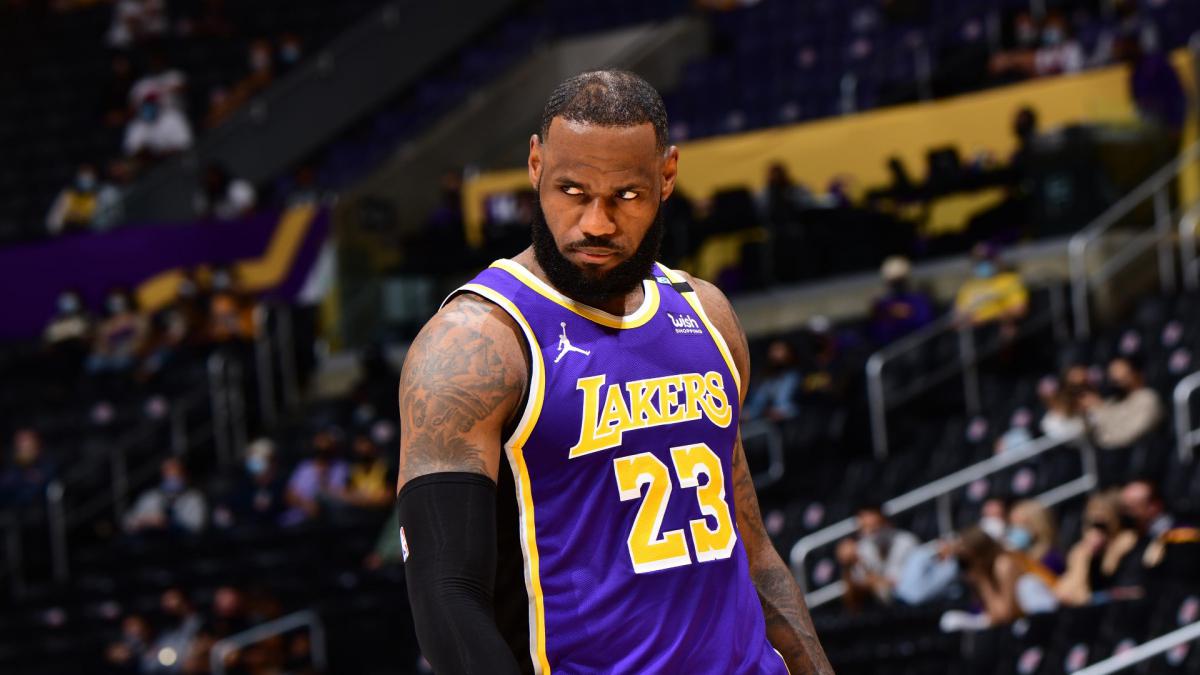 Los Angeles Lakers star LeBron James said his return from six weeks out injured on Friday was a "good start", despite his team losing to the Sacramento Kings.
James returns for LA Lakers after unprecedented, 20-game injury absence
James endured the longest injury-related layoff of his career and sat out 20 games due to an ankle sprain.
Afforded 32 minutes of action, James returned 16 points from six-of-12 shooting, to go with eight rebounds and seven assists. There were also two steals and five turnovers.
James even had the chance to snatch victory at the death but his three-pointer with a little under three seconds remaining missed, and the Kings added a couple of free-throws to run out 110-106 winners.
James: "I felt pretty good"
The four-time MVP spoke of his desperation to get back on the court. "For my first game in six weeks, I felt okay. As far as my wind, I felt pretty good. As far as my ankle, it was a little tight at times, obviously," he said.
"But I came out unscathed and pretty good. So, it's a good start. It's been urgency for me to get back ever since I got injured.
"So, that's just who I am. You guys could have seen the logging of the minutes and hours per day that I was doing as far as rehab and treatment, it was a lot more than I slept.
"So, over the last six weeks, that's all I've been doing, is having an urgency to get back and play.
"I knew I wasn't going to get back to 100 per cent. It's impossible. I don't think I will ever get back to 100 per cent in my career."
Lakers beaten in five of last six, having struggled without James
The Lakers have largely toiled in the absence of James, while team-mate Anthony Davis only recently returned for a Los Angeles side blighted by fitness issues this season.
They have now lost five of their previous six games and their form over the past 10 reads 3-7.
The defending champions may not be in title-winning form with the playoffs looming but James insists the team are ready to meet the challenge head on.
"It's only nine games left," James said. "It's been a hell of a season, obviously. But we look forward to the challenge. It is what it is. This is the season, and we've got to make the most out of it."