NFL 2021
NFL 2021 schedule weeks 10-18: the games you don't want to miss
With so many match-ups getting our attention, it wasn't easy selecting a single one for each gameweek. But that's exactly what we did...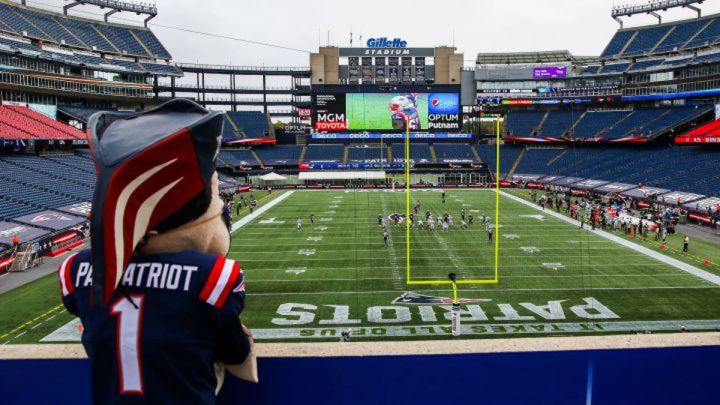 It's finally here! The 2021 NFL schedule was unveiled on Wednesday and our collective appetites are whetted.
NFL: top picks of the 2021 season
And what's so special about it? Well, the 2021 campaign will be the first in NFL history with an 18-week schedule, 17-games per team.
That's right, 18 weeks of glorious football, and that's why the NFL has dubbed it its "biggest season ever".
Each of those weeks has a number of games that catch the eye, but here at AS we've decided to pick just one game per round, so that you can set the dates aside. We already brought you our picks for the first nine weeks, so we continue through 10-18...
WEEK 10
Los Angeles Rams at San Francisco
The Rams and the Niners are the two favourites to win the NFC West Division title, so this match-up could be key in the final standings.
To make it even more special, this divisional classic is scheduled for Monday Night on 15 November.
WEEK 11
Washington at Carolina
On Sunday 21 November, coach Ron Rivera returns to Carolina and takes on the Panthers, a team he coached for nine seasons, including 2015, when he led them to Super Bowl 50.
Just as he did in Carolina, Rivera has one of the best defenses in the NFC at Washington, so WFT will test Sam Darnold, Christian McCaffrey and co.
WEEK 12
Cleveland at Baltimore
The Browns were the surprise package in AFC North last season and coach Kevin Stefanski's team looks poised to prove it was no fluke. Their toughest road trip is Baltimore, and Sunday night on 28 November is sure to only grow this rivalry further.
WEEK 13
New England at Buffalo
In 2020 the Bills swept the Patriots aside to become the new dominant force of the AFC East Division. They meet again on Monday Night Football (6 December) and Belichick's team is sure to be more than ready to deal with Josh Allen this time around.
WEEK 14
Las Vegas at Kansas City
Last season, the Raiders defeated the Chiefs 40-32 in Kansas City. In fact, Jon Gruden's team came close to sweeping the annual series from Andy Reid's side. Can they do it again on Sunday, 12 December?
WEEK 15
Tennessee at Pittsburgh
If the Titans have Derrick Henry, well now the Steelers have Najee Harris. What a running back duel on Sunday 19 December at Heinz Field.
WEEK 16
Jacksonville at New York Jets
The battle of the first two picks of the draft: Trevor Lawrence and Zach Wilson. The future is in the present on Sunday 26 December.
WEEK 17
Los Angeles Rams at Baltimore
The Rams' defense, led by Aaron Donald, takes on Lamar Jackson. This match-up promises to be a cracker to start the new year on Sunday 2 January 2022.
WEEK 18
Pittsburgh at Baltimore
This is arguably the best rivalry in the NFL and comes int the final week potentially deciding the AFC North champion. We couldn't ask for a better close to a historic first 18-week campaign.