IRS unemployment refund update: how to track and check its state
The tax authority is in the process of sending out tax rebates to over 10 million Americans who incorrectly paid tax on jobless benefits received in 2020.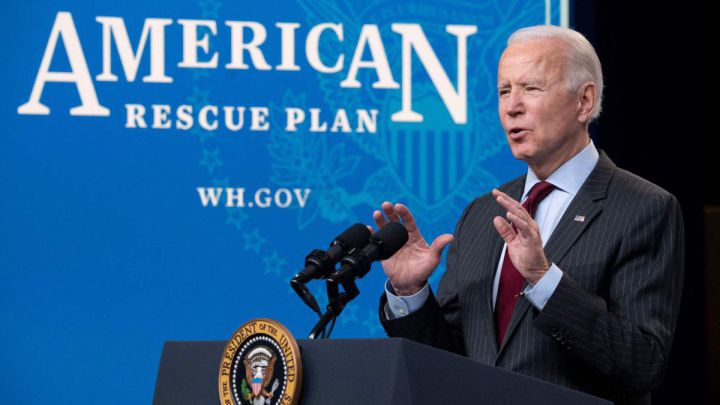 One of the lesser-known provisions of the $1.9 trillion American Rescue Plan was a substantial tax break for recipients of unemployment benefits, which offers a considerable tax exemption.
The stimulus bill ensured that the estimated 40 million Americans who received unemployment benefits during 2020 would not be taxed on the first $10,200 of assistance they received from the federal government.
However, as the legislation was only passed in March, the IRS estimate that over 10 million unemployment benefits recipients had already filed their taxes; meaning that had missed out on the relief. However, the IRS is now in the process of sending out tax rebates to rectify that. Here's how to check on the status of your unemployment refund.
Online portal allows you to track your IRS refund
As the IRS is in the middle of a busy tax season, and is also overseeing the distribution of the third stimulus check and the impending introduction of the new Child Tax Credit, their resources are very stretched at the moment. They warn that it is taking longer than the usual 21-day target to issue refunds for the last tax year, with those who filed on paper experiencing the longest wait.
But you can track the state of your tax refund using the IRS' online portal, Where's My Refund? To take advantage of the useful resources, you will simply need to input the following information:
Your social security number or ITIN
Your filing status
The exact amount you are owed as a refund
The Where's My Refund? portal is updated on a daily basis, typically overnight. The IRS warn that e-filers will have to wait 24 hours after submitting their tax returns before information is available online, while those who used paper filing or who responded to an IRS Notice may experience longer delays.
What else do I need to know about the IRS unemployment refund?
The $10,200 tax-free allowance was only introduced in March and the provision only applies to unemployment benefits received during the 2020 tax year. Typically you do not need to file an amended tax return to get the unemployment benefit refund, with the IRS automatically crediting the money to your account.
The payment will arrive in the same way as other tax refunds are distributed, which depends on the information you provided on your latest tax return. Much like with the stimulus check payments, if you provided you bank account details on the 2020 tax return you will receive the money as direct payment to your bank. If not, the money will be sent as a paper check, mailed to your home address.