BOXING
Mayweather files a 120 million dollar lawsuit against Logan Paul's promotion company
Logan Paul and Floyd Mayweather will face each other in Miami this June 6. The fight has been postponed multiple times due to the sanitary crisis.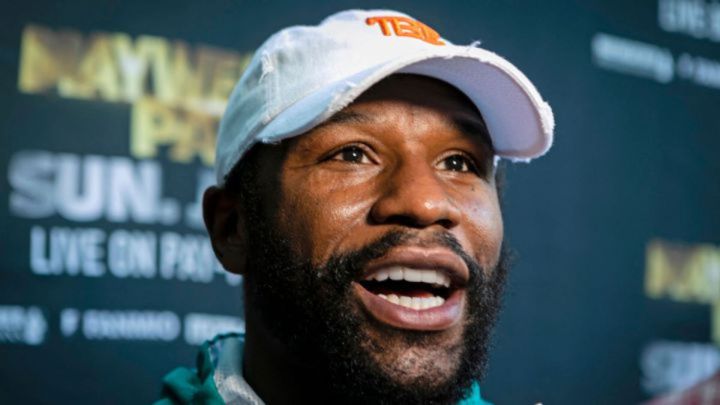 Floyd Mayweather's company, which bears his last name, filed a lawsuit against events company PAC Entertainment Worldwide for 120 million dollars, according to TMZ Sports. The suit alleges that the fight between superstar Youtuber Logan Paul and Floyd Mayweather Jr. should have happened in Dubai.
The suit
According to the allegations made by Mayweather Promotions, PAC "presented financial projections estimating the fight could generate guaranteed amounts for each participant, plus result in the promoters earning more than $100 million in profits after covering all purses and expenses" TMZ, stated.
Moreover, PAC promised the boxing legend a payment schedule that would total 140 million dollars. Furthermore, the agreed contract would have to be settled before the bout would occur, with the first payment of 38 million scheduled for March 25. However, the boxing legend promotion company says the money never came.
The story
The bout was scheduled for 2020 but was ultimately postponed to 2021 because of the sanitary crisis affecting the world of sports. So this is yet another chapter on an already troublesome event.
Mayweather Promotions has filed suit against Logan Paul's PAC Entertainment Worldwide for defaulting on payments due under an agreement to host an event in Dubai.

Mayweather seeks a minimum of $122.6 million in relief. pic.twitter.com/QJuGUXWVOa

— Darren Heitner (@DarrenHeitner) May 18, 2021
Mayweather's company claims that the missed payment triggered a clause that would allow them to ask for a fee of 140 million dollars in damages and breach of contract. In addition, "Money's" team states that they had to find a venue themselves, finally picking Miami as the host city.
Finally, this would be Logan Paul's third fight, while Mayweather has a 50-0 record, which he did not put up for dispute. Further, the fight is an exhibition one and is not regulated by professional standards.
The fight will take place on June 6 in Miami and can be watched via Pay-Per-View.