Liverpool: Klopp's dilemma with Kabak
Klopp urgently requested signing Kabak in January due to the injury crisis in defence, now it is not clear whether the club will use their option to buy him.
Ozan Kabak joined Liverpool in January to ease the injury crisis in central defence. Van Dijk, Joel Matip and Joe Gomez were all out with long-term injuries and Klopp, who always carefully considers exactly what the team requires when entering the transfer market simply didn't have the funds to buy whoever he wanted. After much thought, the solution was Ozan Kabak. The Turkish centre-back was one of the few positives during Schalke's season and Liverpool chose him as the best option open to them at the time. Klopp would have a preferred a player with more experience, but he was conditioned by a difficult transfer market which had also been affected by the pandemic.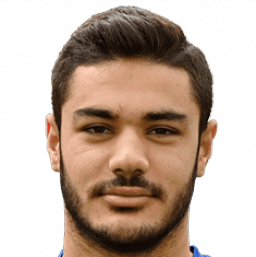 The club brought Kabak in on loan until the end of the season with the option to buy him for 20.9 million euros. "I would like to stay at Liverpool; these last five months have been very valuable for my career. I have played with football stars and for a coach like Klopp. But the manager hasn't said anything to me about my future, we haven't spoke about it yet," the Turkish centre-back told The Times. "Of course I'm still a young player, I could do things better, but I have a long path ahead of me in my career and the chance to become a better player. Virgil, Joel Matip, Joe Gomez, are great central defenders and if I train with them and under a coach like Jürgen Klopp, I could improve".
Liverpool's priority was to secure a top four position to qualify for next season's Champions League. The Reds, who just a few weeks ago were in eighth and in danger of missing out on Europe altogether, managed to make up lost ground and finish the season third. Now Klopp faces a dilemma with Kabak. Van Dijk and Gomez will be back for the start of the new season, and spending 20 million on Kabak could hamper his plans to invest in players needed for other key positions such as in midfield. On top of that, there are rumours that Salah isn't happy.
The 21-year-old Kabak will be part of the Turkey squad at this summer's Euros and back home, a lot of hopes have been pinned on him. Kabak, Soyunçu and Demiral are the players who give Turkey security at the back. His market value, according to BeSoccer is 36.8 million euros. He is a player with potential and due to Schalke's situation, they may be forced to sell. The Bundesliga side has suffered a traumatic drop to the second division.
Kabak represents an opportunity for Liverpool but he could equally impede the club from investing in other objectives. The club will analyse the situation and consider all of the pros and cons. The fans are delighted with how Nat Phillips has managed to come into the team and help out - he and Rhys Williams have shown they are useful deputies who deserve a place in the squad when all of Klopp's first-choice centre-backs return.