CONCACAF NATIONS LEAGUE
Christian Pulisic wants to win his first title with the USMNT
The United States Men's national team has a lot to prove in the CONCACAF Nations League finals, as they haven't won a trophy since the 2017 Gold Cup.
Christian Pulisic is the player to watch in the CONCACAF Nations League finals as he expects to star for the United States Men's national team. The 22-year-old joined the training camp on Tuesday in Denver, Colorado after winning the UEFA Champions League with Chelsea on 29 May.
"It's been an incredible couple of days, definitely," Pulisic said on a Zoom call with reporters.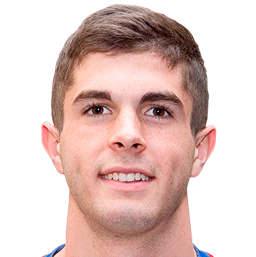 "Obviously, getting to celebrate and having some family and friends there and be with my teammates, was an incredible achievement, so we're really proud. And, yeah, now it's right back to work. But I'm happy, I'm excited to have a chance to go after this trophy with the national team, and yeah I'm ready to go."
Pulisic wants to keep winning
His winning mentality is going to sit well for the USMNT, who lost their last exhibition match against Switzerland last weekend. The United States squad for this tournament is composed of players that had a positive campaign in Europe's top flight leagues.
Now it is time that the 'golden generation' starts winning championships, since they failed to qualify to the 2018 World Cup and haven't won a title since the 2017 Gold Cup. Prior to facing Honduras in the semi-final of the CONCACAF Nations League, Chelsea's No 10 spoke about his thirst for titles.
"Going from one competition to the next is what I've been doing all season," he said. "So it's constantly having to refocus, and get ready for the next game and quick turnarounds and it's something that I'm used to. This is a big one, but there's not really a switch I need to flip. I was playing at the highest level, and I'm feeling ready and excited for these games coming up as well."