Trippier admits he would like to join Manchester United
The Atlético full-back has discussed Manchester United's interest to his England team-mates. The club are willing to pay between €17 million and €23 million.
National team training camps are set up for players to spend a lot of time together and Atlético Madrid right-back Kieran Trippier has reportedly told his England teammates during the country's training camp about Manchester United's interest in signing him.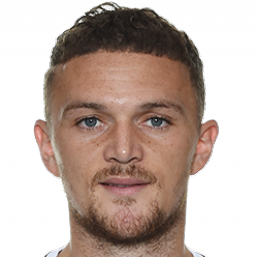 According to the Mirror, Trippier has revealed that he is indeed keen to join United this summer. There are also reports that Trippier is already looking for a home in Manchester. Although Trippier has said he is comfortable at Atlético, his family are in England and this could be a major factor in his final decision.
Atlético Madrid, according to the Mirror, are not in favour of losing Trippier, who has been a key player in the team's recent domestic success. His contract runs until 2023, however, Manchester United see the 30-year-old England international as a player who could fit right in at Old Trafford.
Competition for Wan-Bissaka
According to the British newspaper, United want Trippier to compete with Aaron Wan-Bissaka for the right-back berth and believe a fee of £15-20m (€17-23m) would be enough to convince Atlético.