Barcelona target Spain international Laporte
According to Sport, the French centre-back is a target for Ronald Koeman's defence. Barça are also looking at Gabriel Jesus and Gundogan.
Aymeric Laporte is on Barcelona's radar, according to Catalan newspaper Sport. Despite having a contract until 2025 with Manchester City, the centre-back, who recently made his debut for Spain, has not been a starter this year after the signing of Ruben Dias. The Portuguese centre-back has build a solid partnership with England international John Stones, meaning Laporte has not played the number of games he had hoped for.
City track Koundé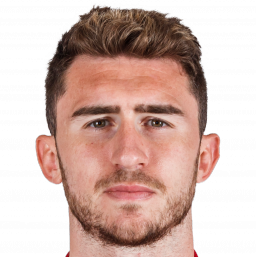 Manchester City have already lost Eric García to Barcelona, although the Citizens have been after Sevilla defender Jules Koundé for some time and signed Nathan Aké. Sport reports that Sergi Roberto could make the deal cheaper. The Barça midfielder is represented by Josep Maria Orobitg, who is still in charge of Pep Guardiola's affairs. Barça are not sure about his future at the club and with only one year left on his contract, he could decide to move on. Sergi Roberto has been on City's radar for two years.
Sport also highlights the newfound relationship between Manchester City and Barcelona after Joan Laporta's return to the presidency and points to Ilkay Gündogan and Gabriel Jesus as two other possible targets for the Camp Nou outfit.