Gio Reyna nominated for 2021 Golden Boy Award
The United States men's national team player had a breakout season with Borussia Dortmund, scoring four goals and providing six assists in 32 league appearances.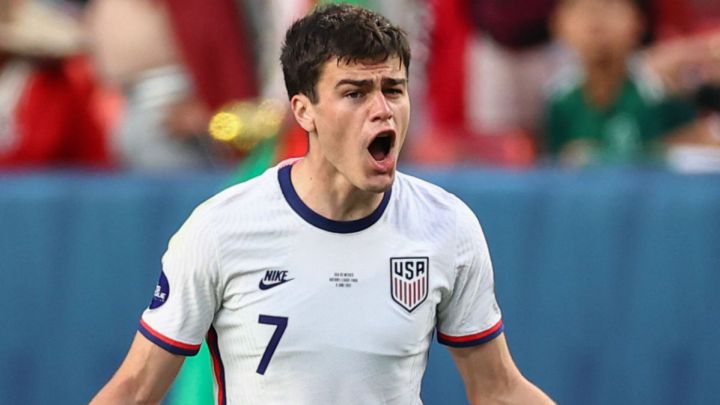 Gio Reyna has become one of the best young players in Europe and during his second season with Borussia Dortmund, scoring seven goals and providing seven assists in 46 appearances across all competitions. He became a regular starter for BVB during his sophomore year in the Bundesliga and for the United States Men's national team.
Among the candidates for the Gold Boy Award
On Tuesday, the nominations for the 2021 Gold Boy Award were announced and Gio Reyna was among the 100 candidates. This award is given by journalists to a young player in Europe who has impressed the most during a calendar year.
All the nominees for this award must be under the age of 21 and play for a top tier club in Europe. This is the second year in a row that Reyna is included in this list, but he was not able to qualify to the final round of votes in 2020.
Other USMNT players included in this list are Bryan Reynolds (AS Roma), Yunus Musah (Valencia CF) and Folarin Balogun (Arsenal). The current title holder is Erling Haaland after a breakout season with Dortmund and the Norway national team in 2020.