NBA
Bucks hammer the Hawks in game two of the Eastern Conference finals
Both teams will meet each other again on Sunday, 27 June, for game three of the series in Atlanta at the State Farm Arena. Giannis vs. Young continues.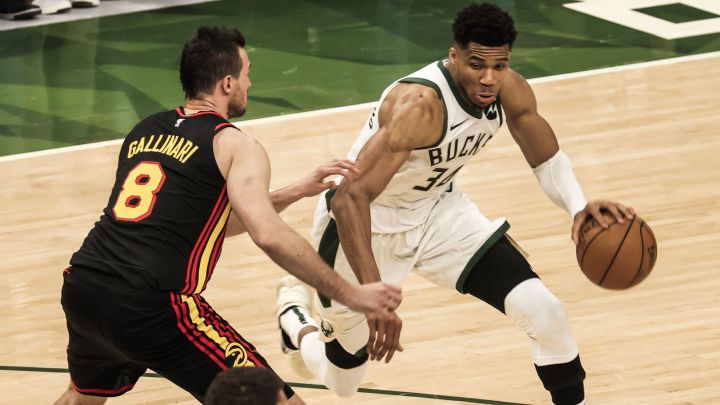 After a great start to the series by the Hawks and taking home-court advantage against the Bucks, the team lost 125 - 91. Their game two performance was a disastrous one and the Bucks have issued a warning, the series is alive, and they will contest it back in Atlanta.
Milwaukee's display on game two was so dominant that they were up by 30 points by the third quarter and had the opportunity to rest their stars Giannis Antetokoumpo and Jrue Holiday. In addition, the Hawks, for their part, took Trae Young out of the game in the third and fourth quarter, a clear sign that by that point, the team had given all hope of a comeback.
Bucks star Giannis Antetokoumpo spoke after the game and explained why they had a great performance, "We came in focused on each possession at a time in Game two, and we were able to do it together as a team." The Greek put up 25 points and nine rebounds, another great display by the two-time MVP star.
The series heads to Atlanta
Back in Atlanta, the Hawks will try to keep the home-court advantage they stole from the Bucks in that first game. Nate McMillan, Atlanta's coach, commented on what they need to keep the series advantage, "We got one, We're happy with that. But there's another level we have to get to in order to win games and advance. That intensity they came out with wasn't a surprise to us. They just totally dominated the entire game."
The Hawks will have to figure a plan to create space for Trae Young. The Bucks countered his three-point shot by matching him with taller defensive players like Brook Lopez, who finished the game with 16 points for the Bucks.