Space Jam 2: release date and where to watch on streaming
The long-awaited return of the iconic movie sees Lebron James suit up for Space Jam: A New Legacy, which will be available to stream from Friday, 16 July.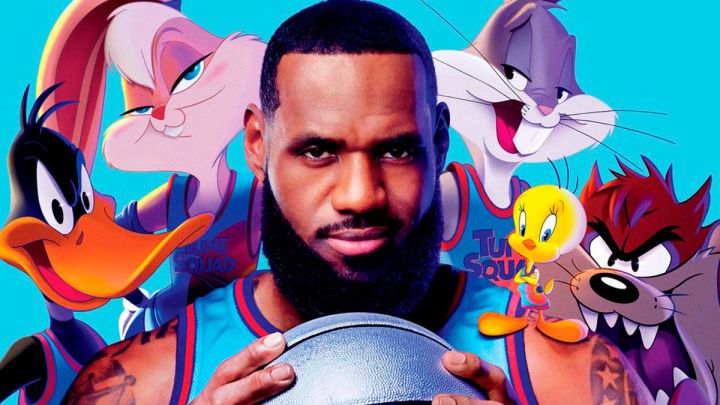 This week will see the long-awaited release of Space Jam: A New Legacy as the sequel to the iconic 90s movie lands on streaming platforms. It has been a quarter of a century since the original first came to the silver screens and a lot has changed to continue the saga.
Basketball legend Michael Jordan starred on the court in the original and Space Jam: A New Legacy sees Lebron James take his place. The first film saw Jordan link up with Bugs Bunny and the rest of the Loony Toons to take on an evil mastermind played by Danny DeVito.
🚨 NEW TRAILER ALERT! 🚨 LeBron James and the Tune Squad only have one shot to win the highest stakes game of their lives. Watch them battle it out on the court against the Goon Squad in Space Jam: A New Legacy in theaters and HBO Max – July 16. #SpaceJamMovie pic.twitter.com/TC1tnFy0EX

— Space Jam: A New Legacy (@spacejammovie) June 9, 2021
From what we've seen of the trailers there's another criminal genius looking to take on the Toons, and it's up to James to save the day. The movie will be available to stream in the United States from Friday, 16 July, although it will only be available on one platform to begin with.
How to stream Space Jam: A New Legacy in the United States
In the US, and in certain overseas US territories, Space Jam 2 will be available to stream exclusively on HBO Max. A subscription to HBO's streaming platform costs $15/month without ads or $10 a month with ads, and there is no additional fee to watch the latest movies.
Once you have signed up with HBO Max there are countless ways to watch the platform. The app is available to download on Roku, Apple TV, iPhone, iPad, Android devices and Android TV, Chromecast and Fire TV, as well as on consoles like the PlayStation 4 and PS5, Xbox One and others.
🍁NORTHERN CLUTCH: ERIC BAUZA🍁 Scarborough's Eric Bauza is the voice behind characters like Daffy Duck, Porky Pig, Marvin the Martian, and more in the new movie 'Space Jam: A New Legacy'.

Learn more about his story: https://t.co/GXvDyidqPd pic.twitter.com/nxqjwX9Zga

— Complex Canada (@complexcanada) July 14, 2021
Some cable and satellite television providers also include a HBO Max subscription in packages so it may be worth checking if you already have access to the platform. Finally, some YouTube TV memberships also include a subscription to the HBO Max library.
How to watch Space Jam: A New Legacy in Canada
The release of Space Jam 2 has not been done equally around the world and some countries are also offering the chance to watch the film on release day in cinemas. Fortunately Canadian cinemas reopen on Friday so you can mark your return with the latest movie.
Canada does not have HBO Max but the film will be made available on other paid video on demand platforms. It will go live on Friday on Apple TV, iTunes, Google Play, the Cineplex Store and Amazon Prime Video for the price of $24.99 CAD.