Real Madrid offer Vinicius to Manchester United
During negotiations with Manchester United for Varane, Madrid also offered Vinicius to the English club as they aim to raise funds to buy Mbappé.
During the conversations between Manchester United and Real Madrid for Varane, Madrid put forward the possibility of United taking Vinicius as well, The Mirror reports. United have already reached an agreement for the French centre-back, and have shown interest in taking Vinicius. The main problem at the moment is Madrid's asking price - 70 million euros, while United's idea would be for a one-year loan with the option to buy the player next year. Madrid would be willing to sell the Brazilian forward to bring in cash to fund their operation to sign Kylian Mbappé this summer. United however, aren't looking to spend much more this summer as they have already laid out 85 million for Jadon Sancho - plus what they will pay for Varane, another costly operation. United like Vinicius but aren't prepared to pay any price for him.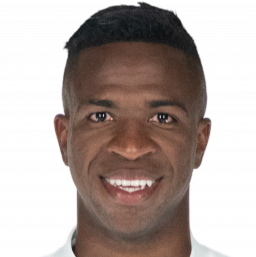 According to The Mirror, Vinicius is unhappy that Real Madrid are looking to sell him, especially as recently-appointed coach Carlo Ancelotti wants him on board. It's not the first time that the Brazilian has been linked with a move away from the Bernabéu. In March, PSG  wanted to take him as part of a deal for Mbappé. But the Real Madrid forward turned down the chance to move to Paris and told TNT Sports Brasil that his objective is to remain with Los Blancos "forever" and "write his own history" at the club.
Madrid's problem with too many non-EU players
Real Madrid encountered a new problem this summer with the number of non-EU players in the squad. Gareth Bale's return to Madrid following his loan at Tottenham, has changed the situation within the squad as British players are now considered non-EU players after Brexit. The rules state that only three non-EU players are allowed in each squad and at the moment, Madrid have four. Apart from Bale, who is under contract until June 2022, the other non-EU players are Vinicius, Rodrygo and Militão. Madrid will not be able to register all of them and must offload one player before the start of the new season.
Vinicius was in the process of gaining duel nationality which would mean he would no longer occupy one of the non-EU places, but he has not been able to complete all of the paperwork because of the pandemic. Selling the Brazilian would resolve the problem for Madrid as well as bringing in cash to fund the Mbappé operation.